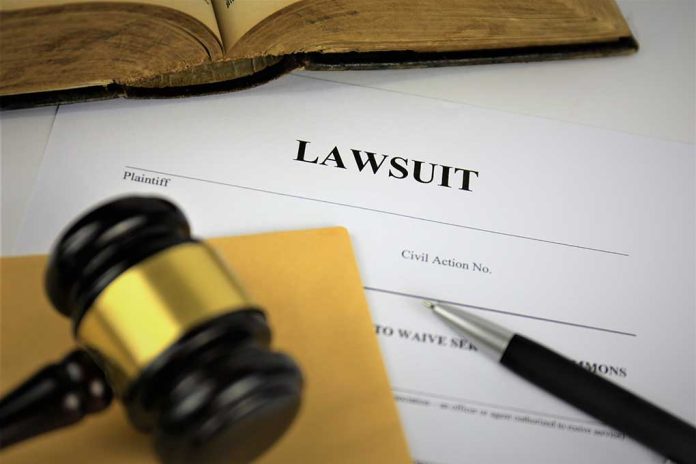 (USNewsBreak.com) – The Supreme Court overturned Roe v. Wade last year, returning the right to set abortion policies to the states. In the aftermath, there has been a lot of controversy, and tensions have continued to run high between pro-life and pro-choice activists. A group of people who attended two Washington, DC, institutions last month have filed a lawsuit saying they were forced to cover up their clothes showing pro-life sentiments at both.
The Lawsuits
Represented by the American Center for Law & Justice (ACLJ), two groups of pro-life plaintiffs have filed separate lawsuits in a DC federal court. One is against the National Archives and Records Administration (NARA), and the other is against the National Air and Space Museum, which is run by the Smithsonian Institution.
In each suit, the plaintiffs allege that NARA, the museum, and the staff at both establishments violated their First and Fifth Amendment rights on January 20.
We are representing four pro-life supporters who were harassed by National Archives workers. We will not allow such injustice to continue. Follow along for more details.https://t.co/GDPgGa12eo

— ACLJ (@ACLJ) February 9, 2023
The case involving the museum states that the plaintiffs were either students of Our Lady of the Rosary Church and School or parents and chaperones thereof. They were in town from South Carolina for the March for Life parade. Each attendee was wearing a hat with an inscription that read "Rosary Pro-Life," which they were asked to remove. The lawsuit alleges the security guard told them that the First Amendment was not applicable at the museum.
Similarly, the incident at NARA happened on the same day, and the lawsuit involves four adult plaintiffs. Some are suing on behalf of their minor children, who were visiting as part of a group. They were asked by security to "remove all pro-life attire," according to CNBC.
The Responses
Both institutions have issued statements regarding the events of January 20 apologizing to the plaintiffs for the actions of the security guards.
NARA made it clear that "as home to the original Constitution and Bill of Rights," the institution "expressly allows all visitors" to practice those freedoms. Additionally, it reinforced this message among its security staff.
In a similar message, the Smithsonian Institution apologized to those involved and said it "provided immediate retraining to prevent a re-occurrence of this kind of error," per The Hill. It also said it doesn't choose who can enter based on what they're wearing.
Other than these two statements acknowledging the wrongful acts of their security officers, neither establishment has commented on the details of the pending lawsuits.
Copyright 2023, USNewsBreak.com