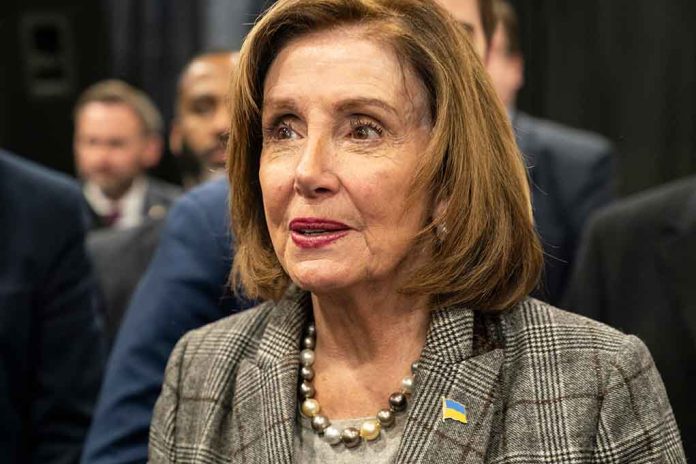 Nancy Pelosi SLAMS Church After Embarrassing Punishment
(USNewsBreak.com) – According to the US Conference of Catholic Bishops, the church's official stance on abortion is that it is a "moral evil." Therefore, it's not a surprise that San Francisco Archbishop Salvatore Cordileone notified Speaker of the House Nancy Pelosi (D-CA) that she no longer had the right to take communion in his church due to her support of abortion rights. In response, Pelosi questioned why the church doesn't take a similar approach to people who support the death penalty.
House Speaker Nancy Pelosi, D-Calif., penalized by Roman Catholic Church Archbishop Salvatore Cordileone of San Francisco for her support for abortions, noted that the church doesn't punish supporters of the death penalty.

— Newsmax (@newsmax) May 24, 2022
Pelosi made her comments about what she perceived to be the hypocrisy of the Catholic church and its leaders during a May 24 appearance on MSNBC's "Morning Joe." She pointed out that she opposes the death penalty, as does the Church. Still, no one who supports that has been publicly penalized.
The speaker went on to talk about how the archbishop is notoriously anti-LGBTQ and holds views that go against the Church's teachings. She called his decision to prevent her from taking communion "very dangerous" and "not consistent with the Gospel of Matthew." She also bashed church leaders for using abortion as a way to fight against anything they didn't like.
The archbishop noted in his statement that he's tried to speak with Pelosi about this matter multiple times. He also warned that she is risking her soul.
Does Pelosi have a point about the Catholic church picking and choosing what it will punish, or is she trying to make herself feel better about the political stance she's taken?
Copyright 2022, USNewsBreak.com