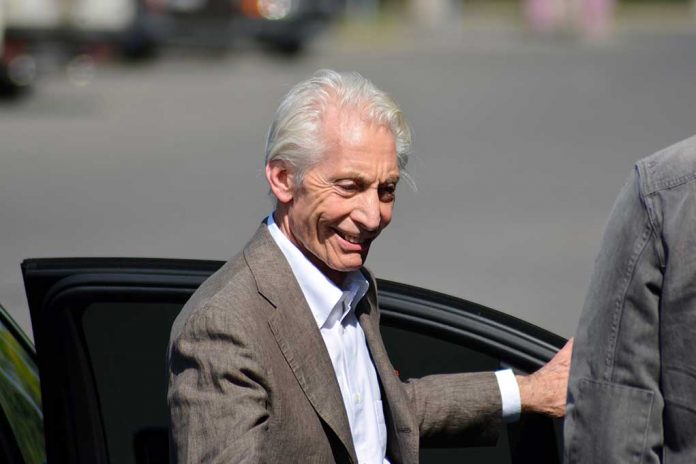 (USNewsBreak.com) – The Rolling Stones remain one of the most famous rock bands of all time. Despite first breaking out onto the music scene in the 1960s, the band's members continue to tour even now, in 2021. One member hasn't been on tour for a few years, but fans around the world have felt his recent passing deeply nonetheless.
Rolling Stones' drummer Charlie Watts passed away peacefully in London at the age of 80 on August 24, 2021. His publicist reports the man was "surrounded by his family" at the time.
— The Rolling Stones (@RollingStones) August 24, 2021
Watts' bandmates took to Twitter to post tributes.
Mick Jagger posted a photo of Watts smiling as he sat behind his drum. The tweet spoke to fans; many of them remember the octogenarian for his positive attitude.
Keith Richards chose a more somber route. He posted a drum set with a closed sign hanging on it as a bittersweet nod to his friend.
Ronnie Wood shared a sentimental image of him and Watts sitting side-by-side. He also shared his love for his bandmate and how much he will miss him.
Charlie Watts first joined the band in 1963 and subsequently played on all 30 of the band's studio albums. However, he stopped touring with the Stones in 2019 due to an unspecified health issue.
Bandmates and fans will miss him. Rest in peace, Charlie Watts.
Copyright 2021, USNewsBreak.com