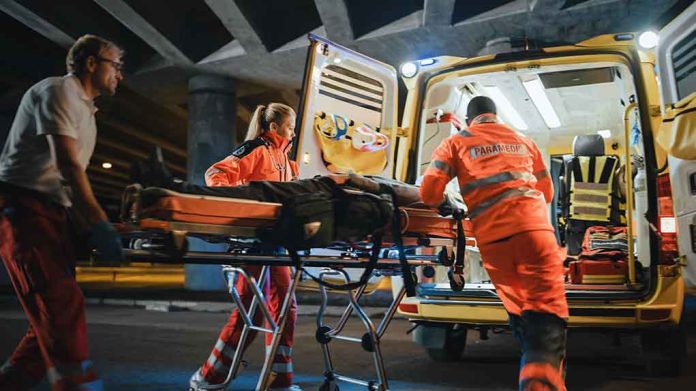 (USNewsBreak.com) – When law enforcement officers go to work, they face the potential of injury or death. These risks are part of the job, but officers do everything possible to avoid them. Unfortunately, the people they deal with are not always on the same page.
On the morning of February 11, nine officers of the Phoenix Police Department suffered injuries during a standoff. The incident happened in the early morning hours when officers responded after a woman was shot. The suspect, Morris Jones, then barricaded himself, another man, the female victim, and a baby in a house near 51st Avenue and Lower Buckeye Road.
5 Phoenix police officers wounded responding to early morning shooting during incident involving baby: Cops https://t.co/3y5FlJIfLf #FoxNews

— Laura Marklin (@LauraMarklin) February 11, 2022
Police Chief Jeri Williams explained the suspect opened fire on an officer who approached the home to render aid. The other man in the house then reportedly came out and placed a baby in a carrier outside, and as officers tried to recover the child, the suspect began shooting again, injuring four additional officers. Yet another four cops sustained injuries from shrapnel or ricocheted bullets.
The suspect returned inside the home, and the special assignment unit took over the case. The event ended when authorities found Jones dead from a gunshot wound in the house.
Williams said this shows the risks officers take every day, and it is something we see too often. She admitted she was upset by the ordeal in a statement about the incident. She called it a senseless situation but said she was thankful the officers involved would recover. The baby involved was also rescued safely, although the female victim who had been shot reportedly succumbed to her injuries.
Copyright 2022, USNewsBreak.com