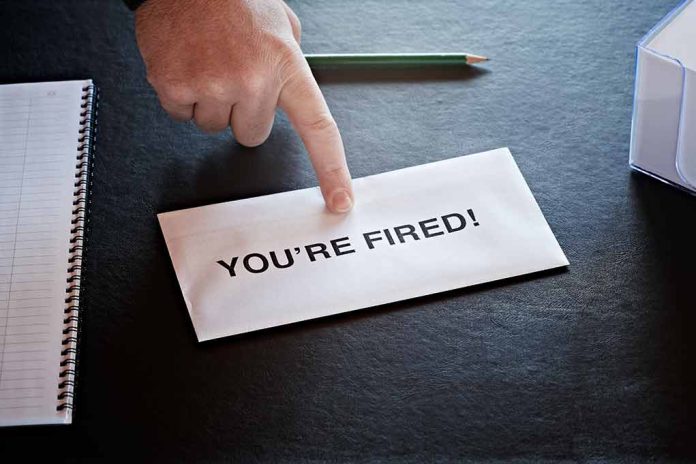 (USNewsBreak.com) – Ukraine is entering its 19th month of fighting Russia, and it has a long way to go to recapture all the territory occupied by Russian forces. Despite its progress in keeping the invaders at bay and recovering more than 50% of Russian-occupied land, it's still reportedly battling government corruption. Amid that effort, President Volodymyr Zelenskyy has dismissed several deputy defense ministers.
The Ukrainian president fired the defense ministers on Monday, September 18, amid ongoing investigations into corruption relating to equipment purchases. The shakeup comes as the war-torn country is on the counteroffensive, trying to push Russian forces out of its territories. However, it's important to note that Zelenskyy made no official declaration as to the reasons behind the firings.
Six Ukrainian deputy defense ministers have been fired following the dismissal two weeks ago of the defense minister in a corruption scandal. https://t.co/TX624muvY1

— The Associated Press (@AP) September 18, 2023
This military shakeup comes on the heels of former Defense Minister Oleksii Reznikov resigning amid a scandal involving the costs of military jackets. He had held the position since November 2021, months before Russia invaded. According to AP News, Analyst Volodymyr Fesenko said, "Reznikov was a good and prominent international negotiator," but added that alleged corruption scandals overshadowed his skills. President Zelenskyy replaced Reznikov, who denied all allegations, with Rustem Umerov.
This incident is far from the first time government officials have found themselves on the outs. In January, Zelenskyy fired four deputy ministers and five governors in addition to Vasyl Lozinskyi, a top infrastructure official, who stood accused of embezzlement.
As the war continues, corruption scandals will only detract from the military's efforts, making it critical to address the issues and move on.
Copyright 2023, USNewsBreak.com