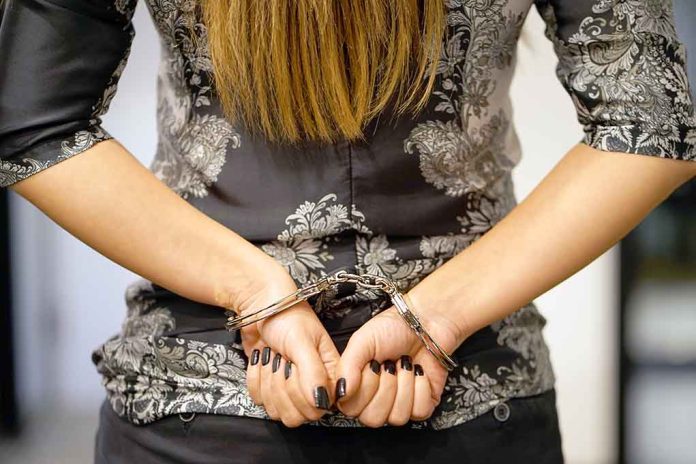 (USNewsBreak.com) – Kristy Marie Siple (AKA Kristy Hoskins) cried and pleaded for the return of her missing five-year-old daughter, Kamarie Holland, on December 13. However, the seemingly distraught mother allegedly hid a terrible secret that is only just now coming to light.
On December 25, fewer than two weeks after her tearful TV appearance, authorities in Alabama arrested Siple. They charged her with murder and human trafficking in the death of her daughter, Kamarie. The arrest warrant for the mother alleges that she sold her daughter as a sex slave.
Georgia mom had sold murdered 5-year-old daughter as sex slave, warrant revealshttps://t.co/lpxuPLHUhV

— Fox News (@FoxNews) January 2, 2022
Siple is currently being held in Russell County Jail without bail. A court-instituted gag order prevents local law enforcement agencies from giving any further information about the case at the present point in time.
Reports suggest officers found Kamarie's body in an abandoned house on the same day her mother reported her missing. Authorities determined the child died due to asphyxiation. They arrested Jeremy Tremaine Williams for her murder a short time later.
Police say Williams has a history of crimes against children. He allegedly faced child abuse charges in Phenix, Alabama in 2012 but was eventually acquitted. Russell County Sheriff Heath Taylor claims that Alaskan police also considered him a suspect in the killing of another one-year-old child for a time.
Little Kamarie was visiting her mother at the time of the incident in Columbus, Georgia. Siple claimed she woke up to an open front door and a missing daughter. The child's father, Corey Holland, had custody of the little girl at the time. In a statement, he called Siple a "monster" who caused the family indescribable pain. He wants to continue to seek justice for his daughter.
Copyright 2022, USNewsBreak.com