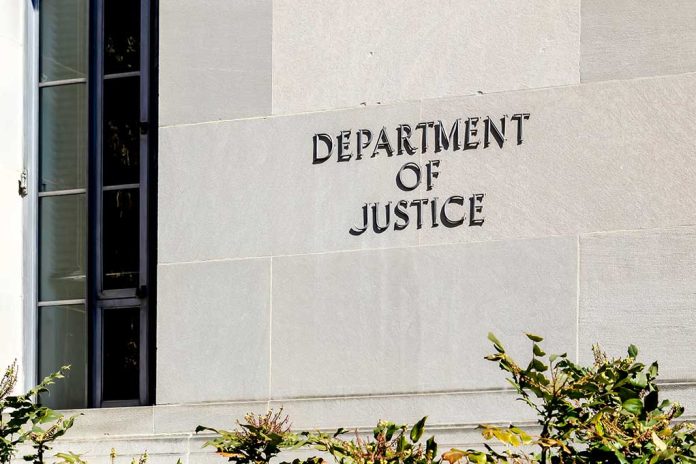 (USNewsBreak.com) – Haiti's President Jovenel Moïse was murdered in his Port-au-Prince home when intruders broke into his home in July 2021. His body was riddled with several serious injuries including broken bones and 12 gunshot wounds to his forehead and torso. In the years since, authorities have been investigating the assassination, and they've recently arrested even more suspects.
11 Suspects in Custody
The Justice Department (DOJ) announced on Tuesday, February 14, it had arrested four more suspects in connection with Moïse's murder. According to CBS News, police have taken Frederick Joseph Bergmann Jr., Arcangel Pretel Ortiz, Antonio Intriago, and Walter Veintemilla into custody.
Officials have charged Intriago and Ortiz with conspiracy to kill or kidnap a person outside the US, while Veitemilla faces counts for providing material support and resources for allegedly funding the operation. Bergmann's charges include conspiracy to commit export violations, smuggling ballistic vests to Haiti from the US, and submitting false and misleading export information. The four men appeared in court the same day.
The new suspects bring the total number of people in custody up to 11. Four have been transferred to US custody from Haiti as part of a joint effort between authorities.
The Murder Plot
The suspects allegedly began plotting a coup d'état, planning to remove Moïse from power and instill Christian Emmanuel Sanon, one of the suspects in custody, in power. The DOJ surmises that Sanon would then award CTU Security owner, Intriago, lucrative contracts. Intriago would complete infrastructure projects and provide military-type equipment and security forces.
The DOJ alleges the men met several times between April and June 2021 to hash out the details of the plan, with Veintemilla agreeing to fund the operation in return for large windfalls once Sanon was installed. He provided CTU with a $175,000 line of credit and helped Haitian co-conspirators by supplying the funds to acquire ammunition.
However, the plan soon ran into a roadblock: Sanon had no support or the qualifications to become Haiti's president. From there, the conspirators reportedly switched tactics. Instead of ousting Moïse, they would assassinate him.
The men, along with co-conspirators, gathered the night before the murder at a nearby location, where they received weapons and tactical armor to carry out the crime the next evening. Moïse's wife, Martine, was shot in the attack as well, but she survived.
Nine of the 11 suspects face life sentences if convicted, while Sanon and Bergmann face up to 20 years in prison. It's unclear when they will appear in court again.
Copyright 2023, USNewsBreak.com