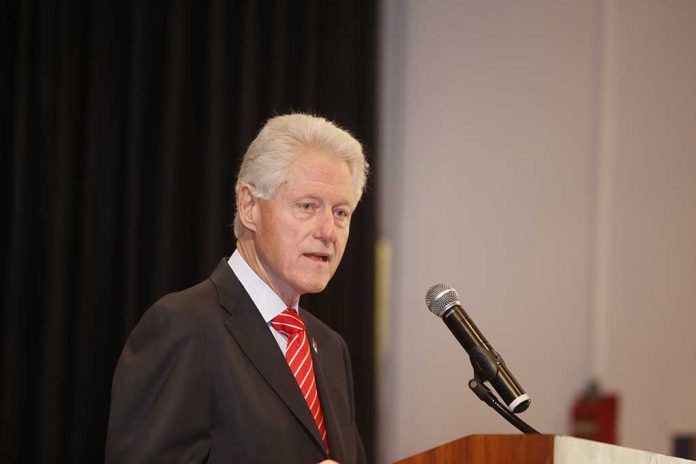 (USNewsBreak.com) – In 1998, a 24-year-old intern at the White House found herself in the middle of a scandal involving the most powerful man in the country. The affair between Monica Lewinsky and President Bill Clinton eventually contributed to events that led to his impeachment and her public downfall.
At that time, Lewinsky could do little to protect her reputation and save her name from ruin. She became a villain in the eyes of the media and anyone who supported the president, which erased her ability to advocate for herself. She's now ready to take that lost power back by controlling the narrative.
FX series American Crime Story will release a new installment called Impeachment on September 7. The program's tale follows the Clinton impeachment stretching back to the love affair that started the entire ordeal. Lewinsky is a producer for the dramatization, playing a significant role in guiding the writing and acting.
Monica is clearly ready to put the whole truth out there — including her contribution to the affair, even if doing so makes her intensely uncomfortable. She's worked closely with Beanie Feldstein, who will portray her in the tv show.
The former intern also insisted upon including specific details that could embarrass her, but are important to the integrity of the story. This includes the time she flashed her thong underwear to Clinton at a public event.
Monica Lewinsky advocated for 'American Crime Story: Impeachment' to include a thong-flashing scenehttps://t.co/W97nowyrnQ

— Fox News (@FoxNews) August 26, 2021
Thanks to her influence on the show, Lewinsky gains the power to help tell her story as it happened. She aims to keep it honest and won't cave to the pressure to make her character out to be a saint, especially when she knows she wasn't completely without blame.
Copyright 2021, USNewsBreak.com