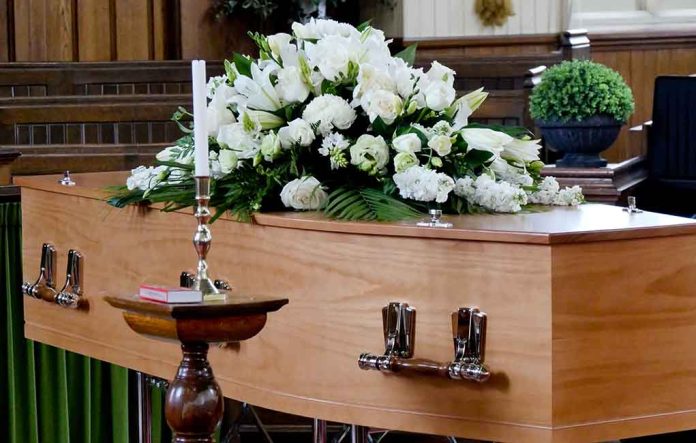 (USNewsBreak.com) – Many people go out drinking on St. Patrick's Day to celebrate the Irish holiday — and that's exactly what Seamus Gray, a Navy recruit, did before he went missing. He was last seen in the early morning hours of March 18 in Waukegan, Michigan, leaving a bar where he had been hanging out with a few friends. They were all intoxicated. Gray failed to show up for his curfew and then went missing for three days, prompting multiple agencies to launch search efforts, which came up empty. Now, there's been a break in the case.
On Wednesday, April 19, just over a month after Gray's disappearance, the search finally came to an end. Utility workers in the area discovered the Navy recruit's body and flagged down police officers in the area. One member of law enforcement was able to bring the body to shore, where it was recovered and taken to the Lake County Coroner's Office. The clothing matched the description of what Gray had been wearing when he disappeared.
Missing US Navy sailor Seamus Gray found dead, body pulled from Waukegan Harbor near Lake Michigan: policehttps://t.co/dXlVNzPKVZ

— Jeffrey A. Setaro (@jasetaro) April 20, 2023
Gray had reportedly been caught on camera outside the bar getting into multiple altercations, which led some people to believe foul play was involved. He was later seen on another camera heading toward Lake Michigan, where his body was eventually found.
According to a statement, as reported by Patch, authorities say Gray's body did not show any signs of injury that would have contributed to his passing. Preliminary autopsy results point toward drowning as the recruit's cause of death.
Gray's mother had flown up from Florida, where the family is from, to aid in the efforts to find her son. She returned home on Saturday, March 25, without any closure. The investigation, which the coroner's office is carrying out along with the US Naval Criminal Investigative Service, is still ongoing. The body is scheduled to undergo an autopsy.
Authorities are asking anyone with information to call the tip line at 847-360-9001 or text 847411 with the word "WPDTIP" and a message.
Copyright 2023, USNewsBreak.com