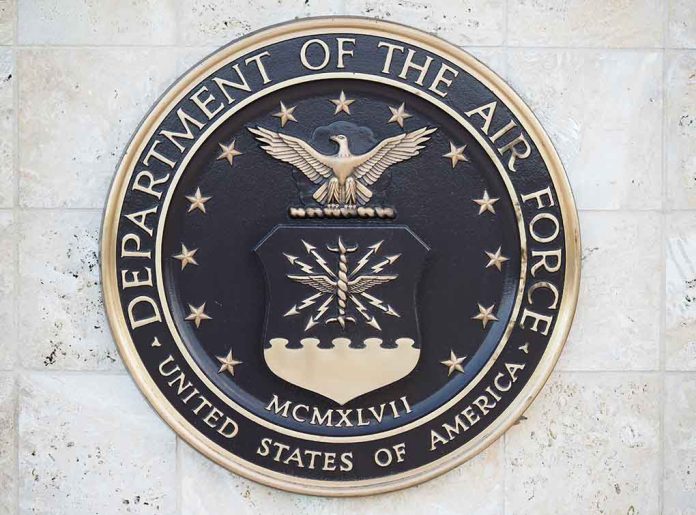 (USNewsBreak.com) – The military has suspended two leaders serving in the Massachusetts Air National Guard following an investigation into an intelligence leak. Both oversaw 21-year-old systems administrator Jack Teixeira during the time the airman allegedly distributed vital, classified information through Discord.
Air Force suspends two leaders of alleged Pentagon leaker Jack Teixeira's unit https://t.co/tAj2yze6cp pic.twitter.com/tZ7DdXtmUK

— New York Post (@nypost) April 27, 2023
Officials haven't released the names of the individuals, according to Air & Space Forces Magazine, noting only that the two served as their squadron's commander and administrative commander. Other units are currently covering their responsibilities while the investigation continues. Air Force spokeswoman Ann Stefanek told the publication the "suspensions are temporary pending further investigation."
The FBI arrested Teixeira on April 13, and the alleged intel leaker faces felony charges for violating the Espionage Act. The suspect held the rank of an E-3 Airman and the Military Occupational Specialty (MOS) title of Cyber Defense Operations Journeyman. CBS News reported that additional disciplinary actions, including suspensions of other unit members, could occur as the probe continues.
Officials believe Teixeira leaked information pertaining to US, Russian, and Ukrainian military intelligence, which he accessed as part of his job in the Massachusetts Air National Guard's 102nd Intelligence Wing. According to the motion for detention, filed on April 26, 2023, the suspect attempted to hide his activities, including requesting other users to "delete all messages" between them. He also tried to destroy and dispose of evidence on a laptop computer, tablet, and Xbox gaming console.
Officials say Teixeira's actions and evidence of his "troubled history" demonstrate that their suspect poses a danger to national security and the general public. The motion against him stated that the recipients of information he allegedly leaked likely included individuals from foreign countries, and the documents he shared could number in the hundreds.
Teixeira attended a detention meeting on April 27 to determine whether he would remain in custody while the investigation continued. Officials argued the accused was too dangerous to set free pending a trial because of the nature of the charges and the potential flight risk.
Copyright 2023, USNewsBreak.com