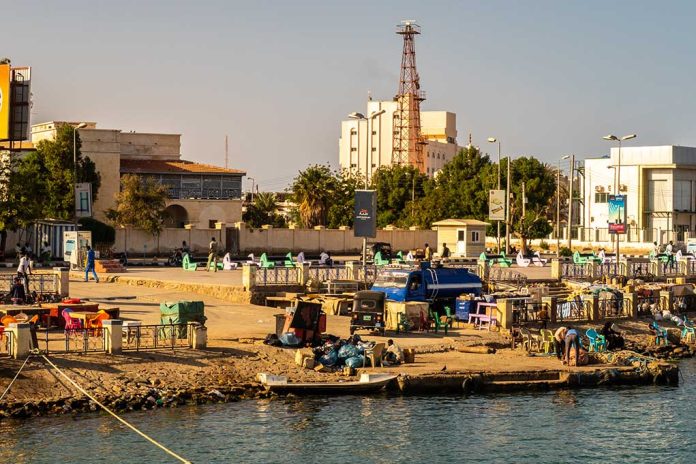 (USNewsBreak.com) – Sudan has been making a slow transition to democracy, but the change has had its challenges. Debates over traditional issues, such as economic reform and the role of women in politics, have increased conflicts in the region. The turmoil came to a head on October 25.
The US Embassy in Khartoum, Sudan, issued a warning to all Americans in the country after reports came of a military coup. The Embassy told citizens to shelter in place due to armed forces blocking off areas around the city. In addition, the Internet appears to be down in Khartoum.
The coup's objectives seem to be to stop Internet access and to arrest political leaders. According to reports, military forces have arrested multiple government officials, including the prime minister. The military has stationed forces all around the city, and the Umma Party is calling on people to protest.
Sudanese officials say military forces have detained at least five senior government officials, and the main pro-democratic political group called on people to take to the streets to counter an apparent military coup. https://t.co/hPFKX8AVt6

— The Associated Press (@AP) October 25, 2021
Due to the issues, the Khartoum airport isn't open, and officials have grounded all international flights.
The coup comes after a failed one in September. US envoy Jeffrey Feltman calls the advance a risk to the country and puts any help from the US in jeopardy. US funding has been incoming since 2020 and provides much-needed loans and investments to assist with the democratic transition.
Copyright 2021, USNewsBreak.com