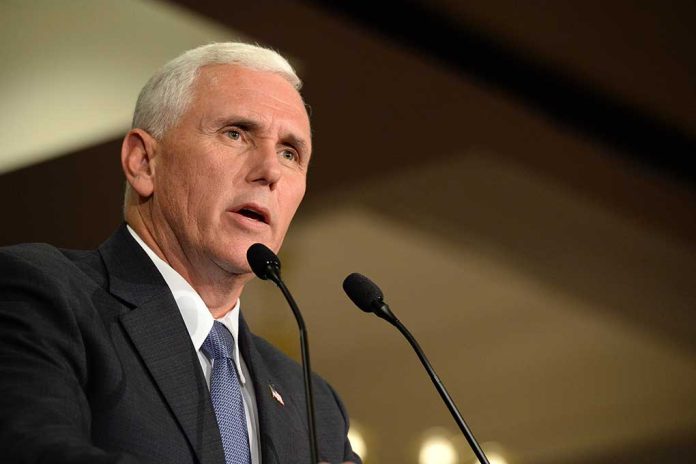 (USNewsBreak.com) – In November, Attorney General Merrick Garland appointed Jack Smith as special counsel to oversee two existing investigations. One is to determine whether anyone "unlawfully interfered with the transfer of power" in the wake of the 2020 presidential election. At the center of that investigation is former President Donald Trump, who has been accused of pressuring his second-in-command at the time, Vice President Mike Pence, to overturn the election results. In February, special counsel Smith subpoenaed Pence to testify and was met with a lot of resistance, leading to a court battle. A judge has recently issued a ruling on the matter.
The Ruling
On Wednesday, March 29, CBS News reported that sources familiar with the matter confirmed to the outlet that a federal court issued a ruling — which remains under seal — that Pence must testify before a grand jury about the events leading up to January 6, 2021. Chief Judge James Boasberg of the Federal District Court in Washington tossed out Trump's assertions that Pence was covered by executive privilege.
Pence's attorneys maintain that, as he was at the time Senate president and a member of the executive branch, he is protected by the "speech or debate" clause of the US Constitution. Boasberg agreed that the clause applies to any questioning about congressional activities, but not about conversations he had with Trump leading up to the day of certification. It would also not prevent him from testifying about any potential conversations the two had about alleged illegalities Trump may have perpetrated.
Pence's Resistance
In a March 28 interview with Newsmax, Pence acknowledged that he was "pleased" the court recognized the Constitution's role in the case. He also made it clear that he has "nothing to hide," according to The Hill. However, when pressed with the question of accepting the court's ruling, Pence said he and his legal team were "evaluating" it. In the past, the former vice president had claimed he would take the matter all the way to the Supreme Court if it were necessary, calling it "unconstitutional" and "unprecedented."
Earlier this month, Federal Judge Beryl A. Howell ruled that several former Trump administration officials were required to testify as well, including former Chief of Staff Mark Meadows, Ken Cuccinelli, Stephen Miller, and Dan Scavino.
The Department of Justice has refused to comment on Boasberg's ruling, and it's not yet clear when, or if, Pence will testify as grand jury proceedings are privately held.
Copyright 2023, USNewsBreak.com