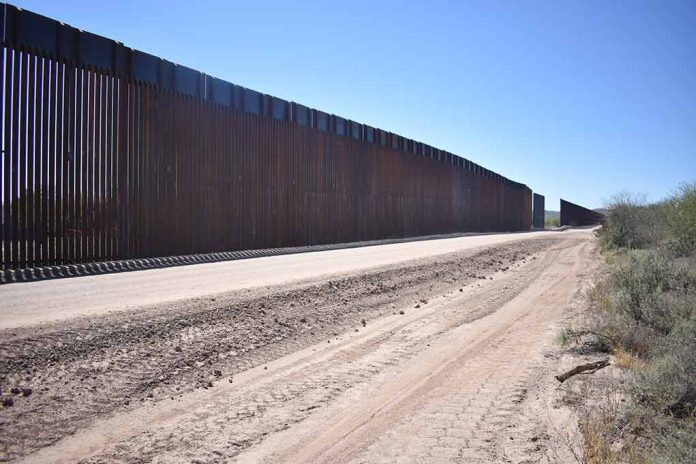 (USNewsBreak.com) – Title 42 expired on May 11, doing away with restrictions that made it easy to expel migrants from the country. When this happened, Customs and Border Protection (CBP) prepared for the worst — a surge in migrants seeking asylum at the Southern Border. That failed to materialize, and the number of encounters started to trend downward. However, a recent report indicated the reprieve could be ending.
Migrant Crossings Once Again Increase
In June, the CBP released an update saying the number of migrant encounters decreased to the lowest level in two years. That was after Title 42 ended. The agency noted a 42% decrease from the month prior, with only 99,545 migrant encounters between ports of entry along the Southwest border. However, according to The Wall Street Journal, authorities apprehended more than 130,000 migrants at the US-Mexico border in July, an increase of a third.
Meanwhile, smugglers are helping migrants cross in some of the most treacherous areas, given the current climate. One location includes the Arizona desert, where traffickers drop off the migrants with little to no resources.
Temperatures Prove Problematic
One of the main risks to the migrants is the soaring temperatures. In some areas, the heat index is climbing over 100 degrees. Last year, nearly 900 migrants died in the sweltering heat, many from dehydration.
This year, the Border Patrol in Tucson, Arizona, rescued more than 400 migrants in a single week in July. They didn't report an astronomical number of deaths. However, 911 calls continue to roll in, and when authorities arrive, they find the migrants sorely needing aid. Sometimes they encounter dozens; other times, hundreds. Weather conditions don't seem to deter migrants as it has in recent years in the past. Many migrants come from struggling Latin American countries to escape violence and poverty.
The encounters and arrests are still below what they were in December and prior to the expiration of the Title 42 policy, but that may not continue for long. Looking at the well-traveled routes to the US, officials are noticing an increase in the number of people traversing these paths — and they will likely eventually make their way to the border.
Smugglers Use Social Media
The Wall Street Journal reported that smugglers use social media to lure migrants who want to escape, many coming from Cuba. The harsh political and economic climate in the island nation has proven to be too much for some, and Facebook posts offer a way out.
For US officials, this means being more diligent in catching smugglers before they can dump migrants in sparse areas with little means of surviving.
Copyright 2023, USNewsBreak.com