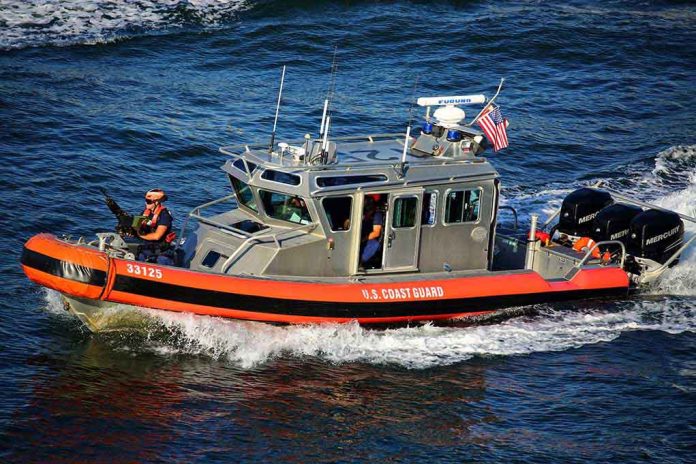 Migrant Boat Goes Down Near Florida
(USNewsBreak.com) – Hurricane Ian made landfall in Florida on September 28. Evacuation and emergency orders had been underway for days, letting people know the situation was unsafe. Those on land had options to escape. People in the water were at the greatest risk, and now authorities are working to find individuals who were on a migrant boat that went missing as the natural disaster hit.
#BREAKING: U.S. Border Patrol agents along with support from @mcsonews responded to a migrant landing in Stock Island #Florida. 4 Cuban migrants swam to shore after their vessel sank due to inclement weather. @USCGSoutheast initiated a #SAR operation to search for 23 individuals. pic.twitter.com/yUurGfSOSe

— Chief Patrol Agent Walter N. Slosar (@USBPChiefMIP) September 28, 2022
Four of the Cuban immigrants onboard the vessel were able to make it to shore on Stock Island, alerting emergency personnel to the tragic situation. Authorities from the US Coast Guard launched a search mission and later reported they rescued three others, leaving almost another 20 lost at sea. As of October 1, 16 were still missing and two bodies had been recovered. All survivors received medical care for ailments associated with being out on the ocean for days and not having access to fresh water sources.
Chief Patrol Agent Walter Slosar explained the situation was a result of the bad weather, which caused the boat to sink. The group had left Cuba six days earlier, and one migrant told Local 10 News their goal was "the right to be free."
Authorities warn against trying to migrate in the storm. Slosar told those thinking of making the journey that the aftermath can be just as dangerous and is not worth the risk.
Copyright 2022, USNewsBreak.com