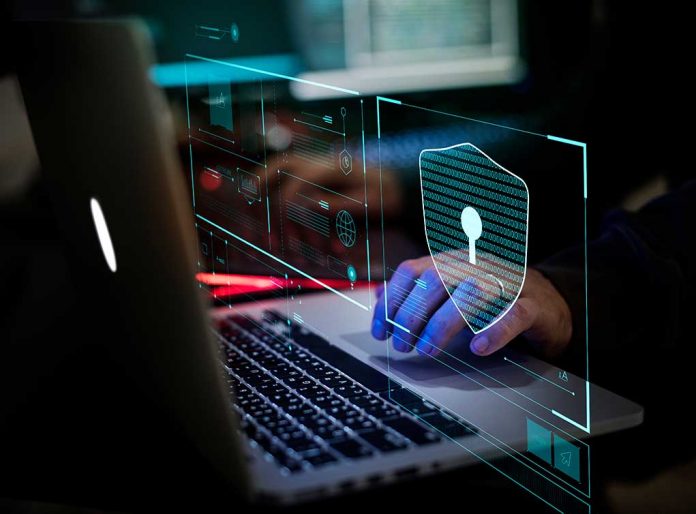 (USNewsBreak.com) – Technology is amazing until someone uses it against you to cause trouble. This fact became even more obvious during the Colonial Pipeline attack on May 7, 2021. The incident showcased just how vulnerable Americans are to hackers who seek to do us harm. Unfortunately, the same groups continue to threaten our country, even now.
A Series of Harmful Events
In December of 2020, officials at SolarWinds announced an intrusion attack on its Orion monitoring products. It compromised the Department of Homeland Security, the Treasury Department, the National Nuclear Security Administration, and a long list of other government agencies.
The perpetrators? The notorious hacker group Nobelium, well-known in the US for causing chaos. Experts believe the black hat organization was actively working against US interests since at least early 2019.
Now, the same group is at it once again.
The May 25 Incident
Nobelium's latest attack was identified in late May. It managed to access the Constant Contact account for the US Agency for International Development, which designs email marketing software. Once inside, it disguised itself as a US development organization and sent out phishing emails to various organizations and government agencies.
The Response
The Cybersecurity and Infrastructure Security Agency (CISA) says the hack was insignificant. Microsoft, which has been monitoring the incident, claims it has been following and tracking the group since at least January. This practice allegedly enabled the company to catch the breach quickly. Pre-existing defensive technology helped to minimize associated damage.
Microsoft vice president Tom Burt explains the hack was not on a "core process essential to the security of the digital ecosystem." He believes this, too, lessened its overall impact.
Burt admits that ongoing attacks from Nobelium and other black hat groups continue to have mounting effects. He feels it indicates a growing need for more cybersecurity work and new rules to clarify what type of conduct is acceptable.
Clearly, something needs to change. If the year continues as it has, hacker groups are highly likely to damage American interests. But cyberattacks are also a serious public safety concern for individuals too. Sitting idly by while watching these groups work, and only reacting when they launch an attack isn't likely to fix the problem.
Copyright 2021, USNewsBreak.com