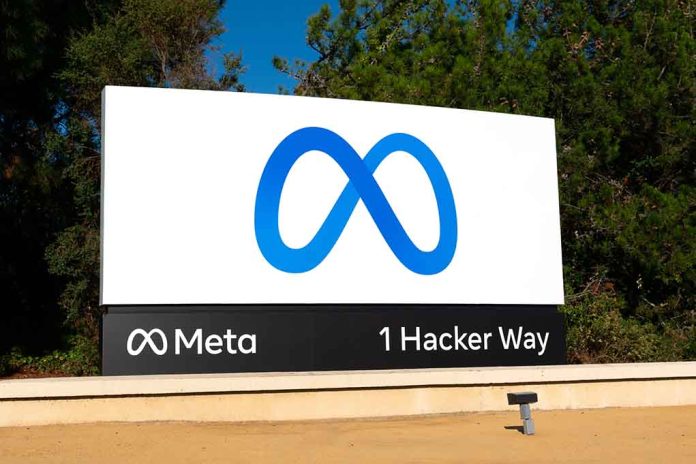 (USNewsBreak.com) – Meta, Facebook's parent company, has been the center of controversy for quite a while now. Its business practices have resulted in several lawsuits over the past few years. Now, the company has been slapped with an enormous fine.
At the center of the issue is the 2016 Privacy Shield agreement, a deal that allows for the transfer of data between businesses in the United States and the European Union. In 2020, the European Court of Justice struck down the agreement, saying it violated the General Data Protection Regulation, a privacy law. As a result of Meta continuing to transmit data, Ireland's Data Protection Commission announced it was levying a record $1.3 billion fine. This only applies to Facebook. It doesn't apply to the other social media apps that fall under the Meta umbrella, WhatsApp and Instagram.
RECORD FINE FOR META: Meta was hit with a record 1.2 billion euro ($1.3 billion) fine by its lead European Union privacy regulator over its handling of user information. https://t.co/z8y5BEiJ9Q

— NEWSMAX (@NEWSMAX) May 22, 2023
Meta had a grace period of five months to pay the fine. The social media giant plans to appeal the decision, which is likely to set off a lengthy legal battle. It maintains Facebook is being singled out, with more than 5,000 companies currently using the same data-sharing practices. In a statement, Meta's president of global affairs, Nick Clegg, and its chief legal officer, Jennifer G. Newstead, said in a statement that limiting data sharing across borders can lead to the Internet "being carved up into national and regional silos," according to The New York Times. Restricting such practices would hurt citizens of many countries as they would be unable to access services.
In the meantime, the United States and the EU are working together to try to come to an agreement on a new data-sharing pact that would adhere to Europe's privacy laws. Should this come to pass, it would potentially render moot the court's decision and fine.
As of right now, Facebook has no plans to shut down in Europe.
Copyright 2023, USNewsBreak.com