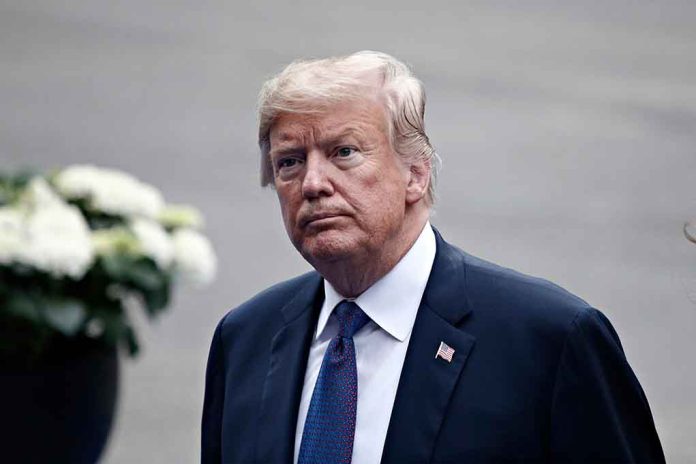 (USNewsBreak.com) – In August 2022, the FBI raided Donald Trump's Florida residence in Mar-a-Lago and recovered several hundred classified documents. Three months later, Attorney General Merrick Garland appointed Jack Smith to serve as a special counsel and oversee the criminal investigation into the matter. The former president says his actions conform with the Presidential Records Act, and his legal team has been aggressively pursuing justice on his behalf. However, Trump recently lost a key player on that team.
On Wednesday, May 17, Timothy Parlatore announced that he resigned from Trump's legal team the previous day. He reportedly told other attorneys working for the former president of his intentions to leave on Monday. According to a recent report by The Hill, Parlatore said his departure was not related to the case. He said he left for "personal reasons" and was not going to delve into specifics.
Former President Trump is losing a key member of his legal team on the Mar-a-Lago case, with attorney Timothy Parlatore departing as Special Counsel Jack Smith nears the finish line of his investigation. https://t.co/IdMj1FfPal

— The Hill (@thehill) May 17, 2023
Parlatore has been an instrumental part of Trump's defense in the Mar-a-Lago records case and recently testified before a grand jury regarding the confidential documents found in the former president's possession. He has reached out to the House Permanent Selection Committee on Intelligence in a letter insisting that the Department of Justice should stand down from "conduct[ing] ham-handed criminal investigations" where the matters were clearly civil in nature.
The letter was signed by Trump's entire legal team, including John Rowley and James Trusty, both of whom remain on the case. The former president admitted he had taken the documents in question and said he was allowed to during a recent town hall meeting hosted by CNN.
Smith is reportedly nearing the end of his investigation and is wrapping up testimony in front of the grand jury. From there, the special counsel will write a report that he will present to Attorney General Merrick Garland and both Congressional chambers. The Justice Department will then decide whether to pursue criminal charges.
Copyright 2023, USNewsBreak.com