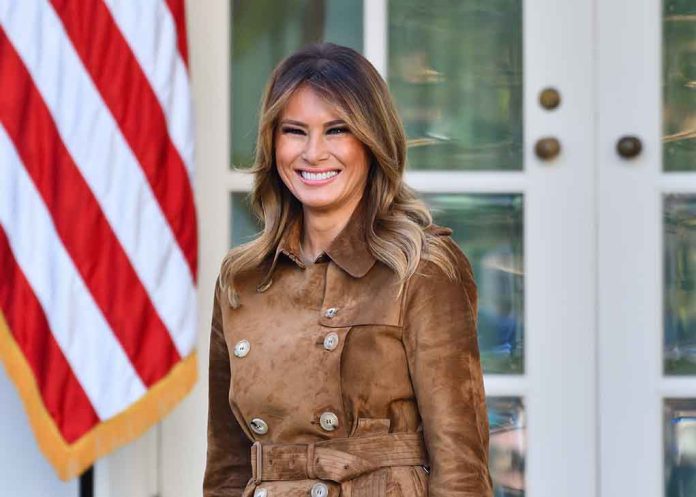 Melania Trump Goes PUBLIC – Drops Major Hint?!
(USNewsBreak.com) – Former First Lady Melania Trump appeared on "Fox & Friends" on May 15 to discuss her time at 1600 Pennsylvania Ave. She reflected on what the Trump Administration achieved in four short years and hinted that she might like to live there again. The former FLOTUS also spoke about the negative aspects of her husband's time in the Oval Office.
Melania Trump hints at second term as First Lady: 'Never say never' https://t.co/heYUTYq4vW

— USA Today Sun🗨️ (@usatodaysun21) May 17, 2022
Mrs. Trump sat down with Pete Hegseth to talk about being the First Lady. She said she enjoyed her time in the White House and likes Washington, D.C. She said it's "completely different than any other city."
The former First Lady called being the FLOTUS her "greatest honor." She spoke about how she loved living on Pennsylvania Ave and taking care of the historic home. She called the ability to do it "a privilege." But she did acknowledge the often biased treatment and intense scrutiny she and her husband had to endure.
She also touched on the current state of the United States, calling it "sad." Mrs. Trump talked about the suffering occurring here and around the world. She said she hopes to see quick changes.
The former FLOTUS also said, "Never say never," when Hegseth asked about the potential of her husband running again for president. This comment echoes multiple hints from Trump over the last year suggesting that another run for office isn't off the table. Do you think Trump will announce another candidacy in the near future?
Copyright 2022, USNewsBreak.com