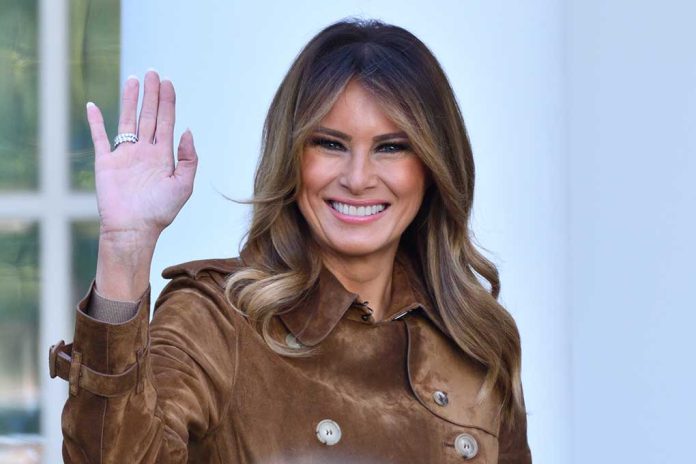 Melania Trump Reportedly Extends Support for Women's Suffrage Monument
(USNewsBreak.com) – All six living first ladies, including Melania Trump, have joined as honorary co-chairs of the Women's Suffrage National Monument Foundation. Public Law 116-217 set up this organization in 2020 to honor the brave souls of the past who helped pass the 19th Amendment, securing women's right to vote. The foundation will build a monument, which will debut in 2027, in Washington, DC.
The monument will be placed on federal land in Washington, D.C., and will honor the women's suffrage movement and the passage of the 19th Amendment, which gave women the right to vote. https://t.co/0JFm7M4jRi

— CBS News (@CBSNews) October 20, 2022
On her inclusion in this effort, Trump said she was proud her husband signed the legislation to put the project in motion. During her time in the White House, she was able to participate in recognizing the 19th Amendment's 100th anniversary, which she described as a profound moment.
The other first ladies named honorary chairs on the project include Trump, Current First Lady Jill Biden, Michelle Obama, Laura Bush, Rosalynn Carter, and Hillary Clinton. According to Fox 19, Trump stated she was "honored" to be a part of the foundation and helping to solidify the recognition of women's role in building the country.
Current First Lady Jill Biden explained this monument will finally give the amazing women of the past a voice and "tell a more complete story of America's history." Meanwhile, Laura Bush noted the monument would be a "permanent reminder" of how hard women fought for the rights we have today.
What do you think of Melania Trump joining the Women's Suffrage National Monument Foundation?
Copyright 2022, USNewsBreak.com