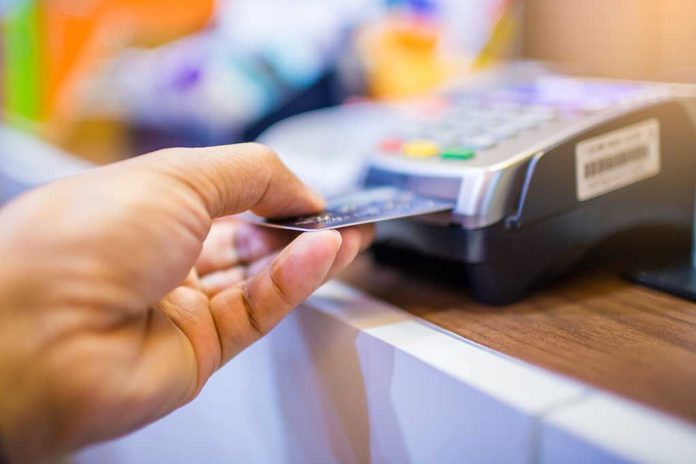 McDonald's Worker ARRESTED – Credit Card Info Stolen
(USNewsBreak.com) – The Sulphur Police Department (SPD) in Louisiana recently uncovered an identity theft crime at a local fast food restaurant. Authorities allege Dayshia Nicole Hardy took pictures of customers' cards when accepting them for payment, and then she used the information to go on a shopping spree. Officers took the 20-year-old into custody after an investigation revealed evidence of her actions.
McDonald's Worker Used Clients' Card Details to Go on Shopping Spree: Cops – Newsweek #mcdonalds #fastfood https://t.co/Qd7ibBab5F

— Fast Food Alerts (@ellett62) July 28, 2022
The incident occurred at McDonald's on 297 S. Cities Service Highway in Sulphur. Hardy had only been working at the store for one month before she allegedly committed the thefts.
SPD shared a list of potential victims on its Facebook page. As of July 27, authorities said they found evidence of at least 53 compromised cards.
Franchise spokesman Neil Patel stated the business is cooperating with law enforcement in the investigation, according to a July 28 report from Newsweek. He was not able to provide any further information due to the ongoing inquiry.
The SPD asks anyone who suspects they may be a victim in this situation to reach out to their office. Individuals who find unauthorized charges to their accounts should contact their lenders to freeze or cancel affected cards. It is also important to monitor credit reports to watch for additional fraud activities and change passwords to any related online accounts.
Copyright 2022, USNewsBreak.com