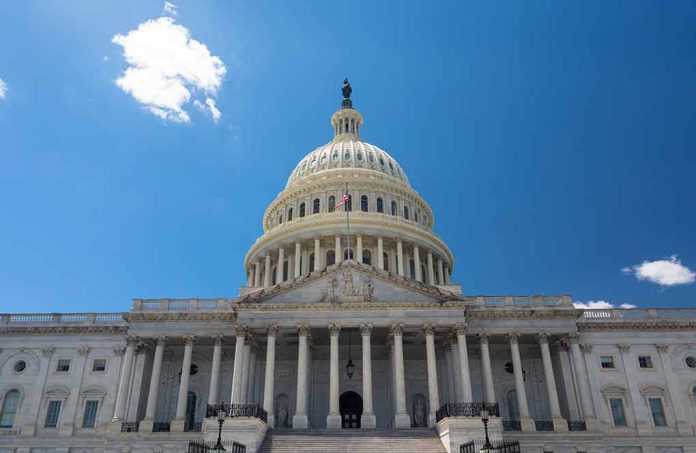 (USNewsBreak.com) – Since President Joe Biden took office in 2021, various GOP lawmakers have threatened or tried to bring articles of impeachment against him. They claimed he participated in business deals with his son, Hunter Biden, using his sway as then-vice president under former commander-in-chief Barack Obama. The GOP-controlled House is currently investigating the allegations. House Speaker Kevin McCarthy (R-CA) said an impeachment inquiry could be in the works when Congress resumes its fall session.
On Tuesday, August 22, McCarthy spoke with Fox News business anchor Larry Kudlow and said that an impeachment inquiry regarding the ongoing investigation isn't off the table. He discussed the narrative surrounding the Bidens and said the IRS whistleblowers' version of the story is the only one that hasn't changed. McCarthy said the family could easily clear up the facts by providing documents, but they've refused.
McCarthy says House may launch Biden impeachment inquiry when Congress reconvenes | Just The News https://t.co/BvVmHLJKmM

— John Solomon (@jsolomonReports) August 23, 2023
According to the speaker, an impeachment inquiry "gives the apex of power to Congress," increasing its "subpoena power," which would give lawmakers the access they need to obtain specific documents pertaining to the investigation. These credentials include credit card and bank statements and ledgers revealing the exact distribution of the millions Hunter Biden and his associates received.
McCarthy said the Biden Administration could simply stop the impeachment inquiry by providing the House Oversight Committee with requested documents. Yet, "they seem to fight it every step of the way," he said.
However, some confusion seems to exist regarding the documents. While McCarthy mentioned bank and credit card statements, saying the Biden family has yet to hand them over, a House Oversight Committee aide said the committee hadn't requested them. Even Chairman James Comer (R-KY) said it had received "100 percent" of what it had asked for through subpoenas.
Congress will resume after Labor Day, so time will tell whether the House leader deems an impeachment inquiry necessary.
Copyright 2023, USNewsBreak.com