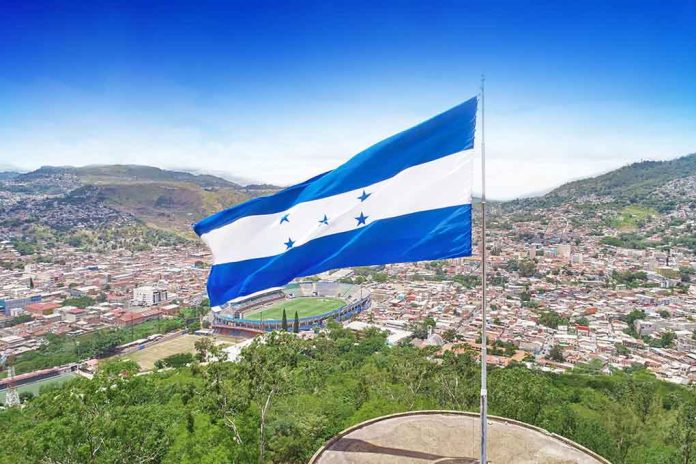 (USNewsBreak.com) – Law enforcement authorities have arrested and convicted a number of high-level officials of drug trafficking, including former Venezuelan President Nicolás Maduro Moros and former Mexican Defense Secretary Salvador Cienfuegos Zepeda. Now, one Honduran politician is finding himself on the wrong side of the law.
On Sunday, August 27, authorities took Brus Laguna Mayor Wilmer Manolo Wood into custody, charging him with working with drug cartels to traffic cocaine to the United States. A spokesperson for the Honduran prosecutors' office, Jorge Galindo, said authorities are accusing the man of working with three different organizations: Los Amador, Los Piningos, and Los Yanez. His arrest took place in La Ceiba following a series of raids.
A mayor in Honduras was arrested on charges of working with drug cartels to smuggle 90 tons of cocaine to the United States by boat and plane https://t.co/mA87XZ8QRO

— Reuters (@Reuters) August 28, 2023
According to Reuters, Wood was working with the drug cartels, planning to ship 90 tons of cocaine by both plane and boat to the US for distribution. Additionally, he allegedly invested in 30 tons of the opioid that he was planning to traffic. Authorities don't believe Wood is a rookie in the drug trafficking trade. They estimate he began operations — with the cartels — approximately 15 years ago. Then, seven years later, he branched out on his own.
Wood isn't the only Honduran politician to face charges, either. In 2022, the US requested the Central American country extradite former President Juan Orlando Hernandez on weapons and drugs charges.
Several politicians are trying to fight crime, as well. Current Honduran President Xiomara Castro has been working hard to cut crime levels. Additionally, cartels have executed officials in other Central and South American countries for trying to implement changes and end the violence drug lords bring to the nations. In Ecuador alone, gangs have caused numerous deaths, including three in the last month. A gunman shot and killed Revolución Ciudadana leader Pedro Briones just a week after assailants ruthlessly gunned down presidential candidate Fernando Villavicencio at a rally.
Copyright 2023, USNewsBreak.com