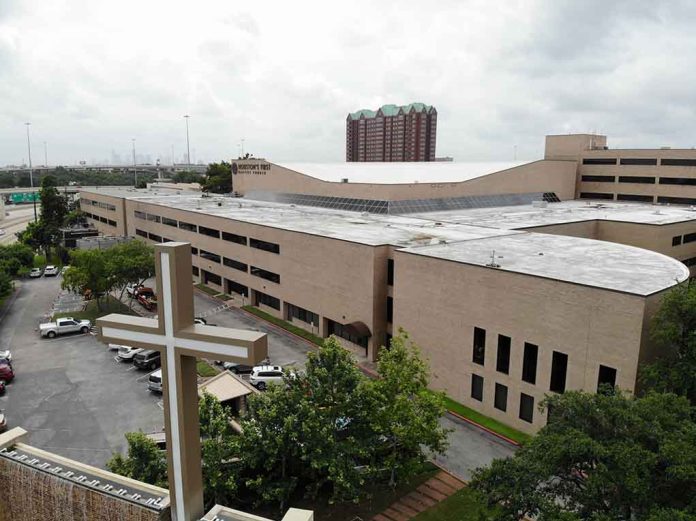 (USNewsBreak.com) – The Lakewood megachurch, spearheaded by charismatic preacher Joel Osteen, is relatively famous in the United States. Its 50,000 parishioners collectively donate millions of dollars in cash every single year, which attracts plenty of attention. At the beginning of December, the megachurch once again took the spotlight for another issue related to money.
Osteen's church was having repairs completed when a plumber named Justin made a crazy discovery behind a bathroom wall: a huge stash of hidden money orders, checks, and cash. So much so, in fact, that about 3,000 envelopes fell out.
Stash of money found in bathroom wall at Joel Osteen's megachurch https://t.co/pOAwPMl4kU pic.twitter.com/MOLN0n4wHp

— L.A. Daily News (@ladailynews) December 3, 2021
The church didn't confirm how much money the plumber had discovered. It previously reported an incident involving the theft of around $400,000 in checks and $200,000 in cash back in 2014. Houston police suspect there is a link.
On December 7, news outlets reported that Crime Stoppers decided to give Justin $20,000 for finding the money. The church originally provided Crime Stoppers with the funds to use as a reward for information on the theft.
Police continue to investigate who left the money in the wall and why. The church is fully cooperating with efforts to unravel the strange discovery. Officials inventoried the discovered fund and left them with the church.
Copyright 2021, USNewsBreak.com