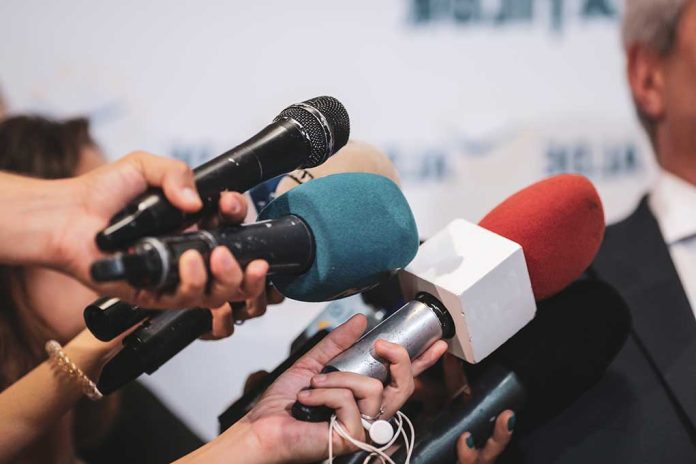 Individuals Credited With Stopping Mass Shooter Speak Up
(USNewsBreak.com) – Nobody saw the Club Q nightclub shooting coming. An armed gunman walked in carrying multiple firearms and did unimaginable damage as the scene devolved into chaos. After the initial shock, US Army veteran Rich Fierro moved into action. He, alongside U.S. Navy Petty Officer 2nd Class Thomas James, are being credited for stopping the shooting.
Colorado Springs shooting: Army veteran speaks out about disarming Club Q gunman, says 'I tried to finish him' https://t.co/fbwWpMTkzn

— Fox News (@FoxNews) November 22, 2022
On November 21, Fierro spoke to the media outside his home. He was at the club to enjoy a drag show with his daughter and her boyfriend when shots rang out. The young woman's boyfriend was fatally hit. After ducking and assessing his situation, the Army veteran moved on to stop the shooter.
"It's the reflex," Fierro told reporters during a press conference. His one and only mission became stopping the carnage. As most patrons ran for their lives, Fierro advanced toward the danger. He spotted the shooter's body armor and dragged him down, yelling to another customer, Thomas James, to help move the alleged killer's rifle out of reach. Pinned under assault from both rescuers, the shooter tried to reach for his pistol, but Fierro grabbed the weapon and beat him with it. "I tried to finish him," the military veteran said.
James finally made a statement about the incident on November 27, offering his support to the victims. "I would shield everyone from the nonsensical acts of hate in the world," he said, but added that he's just one person. He's currently recovering from an injury he sustained during the attack.
Five people died and many others suffered injuries.
Copyright 2022, USNewsBreak.com