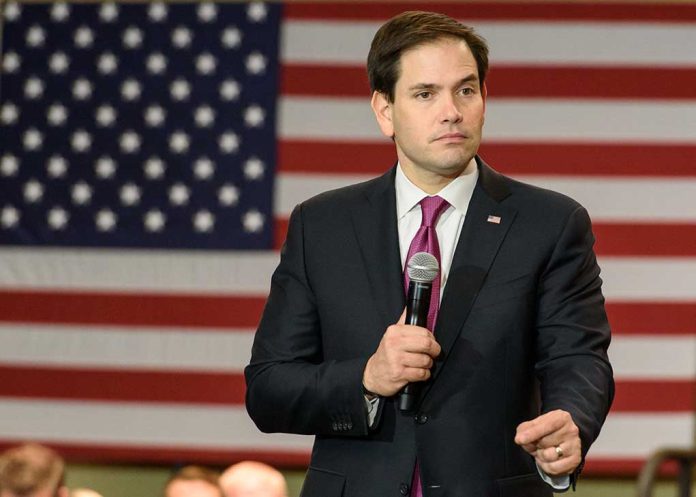 (USNewsBreak.com) – Back in March, TikTok CEO Shou Zi Chew testified in front of the House Energy and Commerce Committee regarding the subject of the app's ties to China and its data privacy practices. He acknowledged that there was information they needed to delete from the overseas servers and expected it to be done this year. However, the platform's ties to the Chinese Communist Party (CCP) have continued to be a cause of concern. Now, one senator is calling for the Department of Justice to investigate.
On May 31, Senator Marco Rubio (R-FL) sent a letter to Attorney General Merrick Garland asking him to open a probe into Chew's statements. The lawmaker has indicated he believes the TikTok CEO lied under oath. Rubio claims Chew lied when he said that "storage has always been in Virginia and Singapore" when asked if China had access to the data. According to The Epoch Times, recent reports have stated that China did have access to sensitive information such as social security and tax identification numbers.
Rubio called the platform a "powerful tool of espionage and influence for the CCP" and asked for it to be banned. He also wants Garland to be "transparent with the American people" about its threats.
Several states — and the federal government — have already taken steps to restrict TikTok on government-issued devices, but some claim this isn't good enough. Many lawmakers, like Rubio, say it puts national security at risk.
Last month, Montana became the first state to take definitive measures to ban the app. Governor Greg Gianforte (R) signed Senate Bill 419 into law, which mandates the removal of TikTok from marketplaces, lest they risk fines of up to $10,000 per day. It's likely to face mounting legal challenges — from both TikTok and groups like the American Civil Liberties Union — before it takes effect on January 1, 2024.
Copyright 2023, USNewsBreak.com