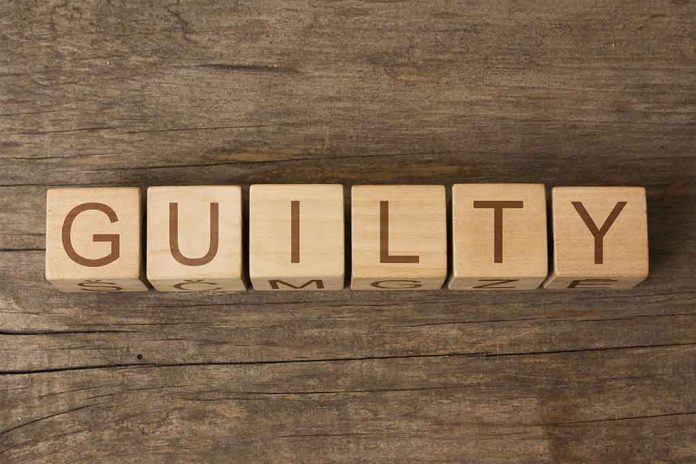 (USNewsBreak.com) – There's been an uptick in the number of threats against lawmakers over the past few years. In 2022, the US Capitol Police investigated around 7,500 potential cases. While this number is down from years past, it's still an obvious problem. One man who tried to intimidate a House representative last year has just been found guilty and could spend up to 10 years behind bars.
On Thursday, January 19, a jury found 32-year-old Chase Neill of Lawrence, Kansas, guilty of a lone count of threatening a US government official. The case stemmed from a June 5 incident during which Neill left Rep. Jake LaTurner (R-KS) a voicemail with a message threatening to kill him.
Prosecutors said the defendant fixated on LaTurner for an extended period before leaving the after-hours message. Concerned for the safety of his family and staff members, LaTurner testified that he bolstered security at his home and office.
Lawrence Man Convicted of Threatening U.S. Congressman: Chase Neill was convicted by a federal jury for making death threats against a United States congressman and faces a maximum penalty of 10 years in prison. https://t.co/7xObk82D6s

— FBI Kansas City (@FBIKansasCity) January 20, 2023
During the three-day trial, Neill acted as his own attorney, even cross-examining LaTurner on the witness stand on Wednesday. The judge allowed him to present his defense in the form of a verbal narrative because he was representing himself.
Accordingly, the following day, Neill testified on his behalf, interrupting himself at various intervals to present evidence on his own behalf. He admitted to leaving the June 5 voicemail and conceded that he left similar threatening messages the following day.
Neill told jurors he left the threatening messages on God's behalf for ignoring concerns related to magical and extraterrestrial beings, as well as a long-standing war over people's eternal souls, according to an article posted on CBS News.
Stephen Hunting, the federal prosecutor trying the case, did not cross-examine Neill. Instead, he dismissed those claims during closing statements. CBS News reported that Hunting told the jury that a person "cannot cloak [themselves] in religious belief" and justify threatening someone. "There is a line you cannot cross," he stated.
The jury returned a guilty verdict after nearly two hours of deliberation. The court scheduled Neill's sentencing hearing for April 11.
Copyright 2023, USNewsBreak.com