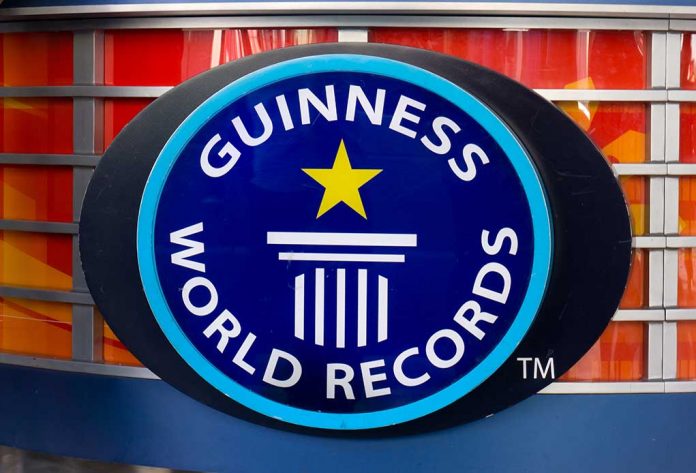 (USNewsBreak.com) – Most people would never consider downing a glass of soda too quickly; all that carbonation can lead to one sore stomach. Not so for one New York man, who used his soda-chugging skills to break a world record.
On May 19, Eric "Badlands" Booker broke the Guinness World Record for the fastest time drinking two liters of soda. He downed it in only 18.45 seconds.
Watch: YouTuber drinks 2 liters of soda in 18.45 seconds for Guinness World Record https://t.co/RfL18h8c4N

— Odd News from @UPI (@OddNewsUPI) August 10, 2021
Booker is a competitive eater who ranks 23rd in Major League Eating. He also runs the BadlandsChugs YouTube channel, where about 3 million subscribers tune in to watch him tackle all types of chugging and eating challenges.
The Selden, New York man said he'd been experimenting with carbonated beverages for some time; this gave him the idea to go for the record. He used a diet soda and put it into a measuring cup to ensure accuracy.
With his wife standing by as a witness and his son filming, the competitive eater began drinking. The moment he finished, he belched and declared it "delicious."
He also apologized for the burp — but nobody should blame him for it.
Booker is considering setting his next goal as tackling the world record for eating. After his success with the soda challenge, the YouTuber can probably accomplish whatever he sets his mind to.
Copyright 2021, USNewsBreak.com