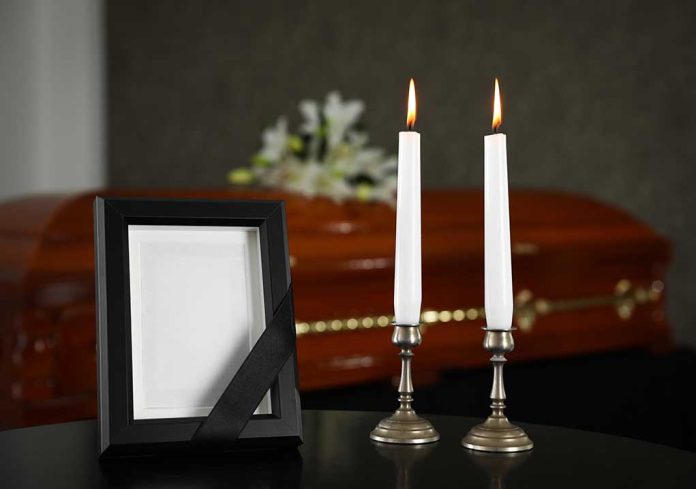 Good Samaritan DIES – Helping Hand Attempt Goes Wrong!
(USNewsBreak.com) – A student doing his best to protect his girlfriend reportedly died in a shootout on August 14 in Alabama's Talladega National Forest. The couple stopped to offer a hand when they saw a woman on the side of the road with apparent car troubles. The person allegedly pulled a gun on the two, demanding their valuables, after the car remained inoperable. That's when 22-year-old Adam Simjee drew his own weapon, with less than desirable results. The two reportedly exchanged gunfire. According to news outlets, Simjee shot the alleged perpetrator multiple times, but didn't manage to survive after sustaining serious injuries of his own.
A 22-year-old man was fatally shot in a national forest in Alabama last week by a woman pretending to be a stranded driver after the man and his girlfriend pulled over to help, the authorities said. https://t.co/pa3aixAabq

— The New York Times (@nytimes) August 22, 2022
Mikayla Paulus reportedly used her own shirt to stop the bleeding, performing CPR for approximately 30 minutes until first responders arrived. During that time, another woman — who saw the entire event — ran off after some discussion with the initial shooter. Paulus' mother, Heather Lambert, said Simjee's bravery and sacrifice saved her daughter's life. She told WBRC 6 that the young man survived for about 20 minutes after the shooting. Unfortunately, rescuers took a half hour to reach the remote forest location, and the hero passed away before medical assistance could arrive.
A statement from the Clay County Sheriff's Department identifies the suspect as Yasmine Hider, a female of unknown age. The alleged perpetrator went to Birmingham by helicopter with gunshot wounds to the abdomen. An investigation also led police to a second suspect, Krystal Pinkins, at a "base camp" about ½ mile from the crime scene. She's believed to be the mystery woman who was seen during the deadly incident.
Copyright 2022, USNewsBreak.com