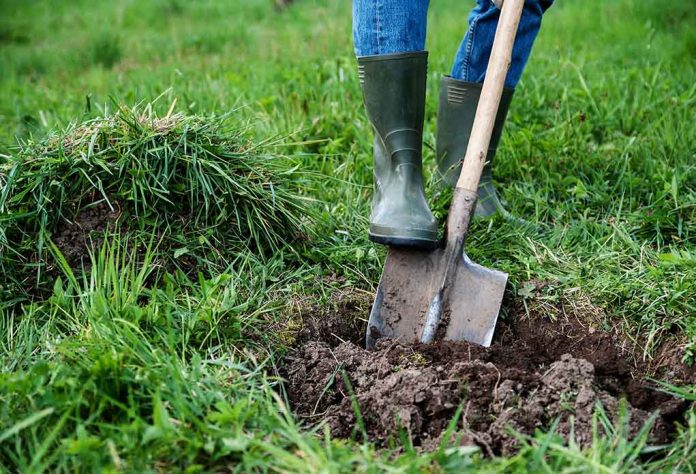 Instant KARMA – Man Who Murdered Girlfriend Gets A Deadly Surprise
(USNewsBreak.com) – A shocking crime in South Carolina turned into an even more bizarre situation on May 7, when authorities began investigating the scene. Joseph McKinnon allegedly killed his girlfriend, Patricia Dent. However, it was the scene found after the murder that truly shook the community — and the rest of the nation, as well.
Man dies of heart attack while allegedly burying girlfriend he killed, according to authoritieshttps://t.co/YZLRHR3sjD

— Fox News (@FoxNews) May 11, 2022
Officials from the Edgefield County Sheriff's Office told WRDW evidence from the scene shows McKinnon strangled Dent inside their Trenton home. He took her body, which he had wrapped in trash bags, outside to bury her in a pit he had already dug. As he was attempting to cover up the hole with dirt, he laid down the shovel and got a few steps away before dying of a heart attack.
An unnamed individual found his body and called 911. When emergency responders got to the scene, they were unable to revive him.
Dent's twin sister, Pamela Briggs, spoke with WRDW. She told reporters the family was in shock. They never expected violence between the couple. Briggs explained her sister was well liked and energetic, even at age 65. The grieving sibling called the situation a "nightmare," saying she lost a "big part" of herself with Dent's death.
Copyright 2022, USNewsBreak.com