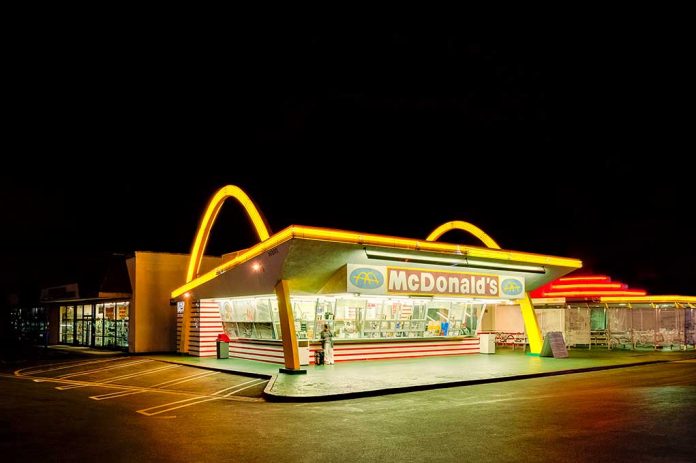 (USNewsBreak.com) – McDonald's is perhaps the best-known fast food restaurant in the world. Most people have visited a location at least one time in their lives, and many people have good memories associated with the chain.
For 28-year-old Max Krieger, the restaurant also motivated him to take on an interesting new project. The game designer documents the brand's strangest locations around the globe on his Twitter account, "Nonstandard McDonald's."
One Man's Journey To Document The Strangest McDonald's In The World https://t.co/z7smFPCU8w

— Dr. Belinha De Abreu, PhD. (@belmedia) September 12, 2021
Krieger seeks to highlight the eccentric designs of McDonald's restaurants, whether still standing or no longer present. He first began searching the internet for images and information showcasing unique locations in mid-2020.
The fast food historian plans to engage in a bit of real-world work by visiting 12 of his favorite Floridian locations sometime in 2022. He hopes to eventually create a documentary filled with his findings and the interesting stories behind each restaurant.
There is no affiliation between Krieger's work and the fast food giant. He does the work for fun, and releases the images and videos he captures for free.
Krieger's unusual hobby stems from his passion for creative architecture. A previous project focusing on The Cheesecake Factory eventually made Time magazine.
The Nonstandard McDonald's account remains popular, with users commenting on their own experiences at each of the posted locations. While McDonald's has yet to comment on Krieger's activities, the company did say it values each of the many unique locations present around the globe — and they enjoy seeing the happiness McDonald's sparks in people, too.
Copyright 2021, USNewsBreak.com