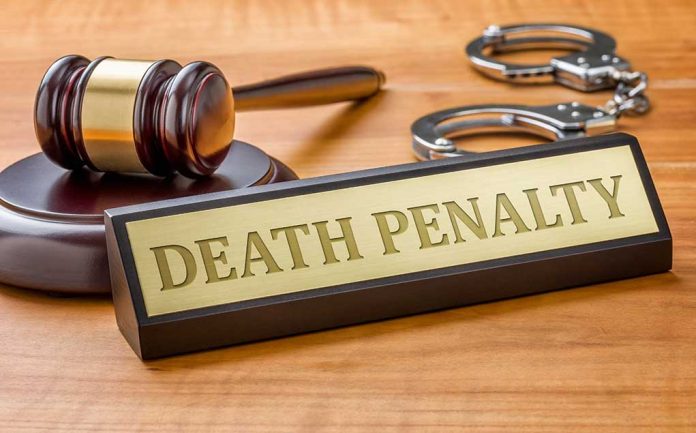 (USNewsBreak.com) – In December of 2004, the town of Jennings, Missouri, was rocked by the announcement of the deaths of Angela Rowe and her three children, ages 5 to 10. Authorities eventually arrested her boyfriend, Leonard "Raheem" Taylor, who claimed he was in California during the time of the murders. Though he maintained his innocence throughout the trial, a jury convicted him in 2008 of the quadruple homicide. The state of Missouri recently put him to death.
On December 3, 2004, relatives called police to carry out a welfare check on Rowe, whom they hadn't heard from in days. Cell phone records revealed that communications stopped on November 23, which was unusual for the woman, who averaged a combination of 70 texts and phone calls a day. When authorities arrived, they found Rowe and her three children, Tyrese Conley (5), AcQreya Conley (6), and Alexus Conley (10), dead of gunshot wounds.
Taylor was 1,800 miles away in California when police found the bodies. His relatives provided an alibi. However, because a medical examiner determined the murders could've been carried out weeks prior to discovery because of the cool temperatures in the home, the boyfriend was arrested and charged with four counts each of first-degree murder and armed criminal action.
Missouri executes man convicted of killing girlfriend and 3 kids https://t.co/tx3ADpIJ7p

— Fox News (@FoxNews) February 8, 2023
During the trial, prosecutors painted a picture of an angry boyfriend who killed Rowe during a violent dispute. He then turned the gun on the children because they happened to be there to witness the crime. The prosecution presented multiple pieces of evidence including DNA that proved Rowe's blood was on Taylor's glasses. The team also introduced testimony from two relatives: one who'd seen him toss the gun away and another who says Taylor confessed to the crimes.
In the years following his conviction, Taylor appealed the case numerous times, all the way to the Supreme Court. In a final act, Governor Mike Parson (R) declined to grant him clemency.
On Tuesday, February 7, Taylor took his last breath.
Copyright 2023, USNewsBreak.com