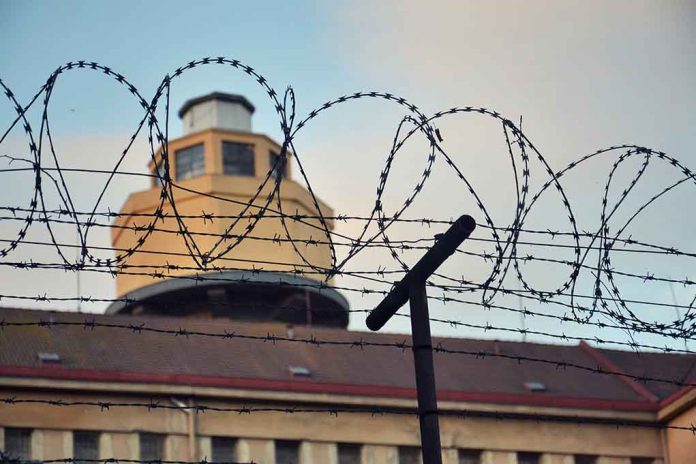 (USNewsBreak.com) – In 2015, Iranian American Siamak Namazi was arrested when he took a business trip to Iran. He's been incarcerated there ever since. The following year, the Asian country convicted him and his father, Baquer Namazi, who was visiting his son, of cooperating with a hostile government — aka the United States. While the elder man was released in 2022 due to his failing health, Siamak Namazi remains in custody. He's been left out of several prisoner exchange swaps over the years and is now taking matters into his own hands.
The Meaning Behind the Hunger Strike
Namazi recently revealed his intentions to undergo a seven-day hunger strike. In an open letter written to President Joe Biden, given to CBS News by his attorney, Jared Genser, he says he simply wants "one minute of [the president's] days' time for the next seven days devoted to thinking about the tribulations of the U.S. hostages in Iran." Namazi elaborates that these minutes symbolize one for each year of his life that he's spent in Evin Prison after the government failed to save him.
Imprisoned Iranian American Siamak Namazi says he is going on a seven-day hunger strike in protest of the Biden administration's failure to free him and other Americans detained in Iran's notorious Evin prison. https://t.co/nYyiLIZ57I

— CBS News (@CBSNews) January 16, 2023
The point of his hunger strike, Namazi says, is for the detainees' families to secure a meeting with the president, something which Brittney Griner and Trevor Reed's families had the opportunity to do.
Other Americans Remain in Iranian Custody
Namazi isn't the only American to remain detained in Iran. Morad Tahbaz and Emad Shargi have been incarcerated at Evin Prison since 2018 and 2020, respectively. Tahbaz had been convicted of charges of collusion and cooperating with an enemy government, while it's unclear why Shargi remains imprisoned.
In 2016, the Obama Administration negotiated a swap with Iran, but it left Namazi behind without offering a reason. In exchange for those prisoners, the United States agreed to either pardon or drop charges against seven Iranians and to drop arrest warrants on 14 others wanted for various crimes.
Speaking to CBS News last year, US officials said they have tried to work out a deal to get Shargi released, but Iran made unacceptable demands. Worsening tensions between the may two have played a role in how much the US can negotiate, yet a spokesperson for the National Security Council says they're continuing to work on freeing Namazi. His seven years of incarceration is the longest an American has remained so in Iran.
Do you think President Biden should be doing more to get Namazi released?
Copyright 2023, USNewsBreak.com