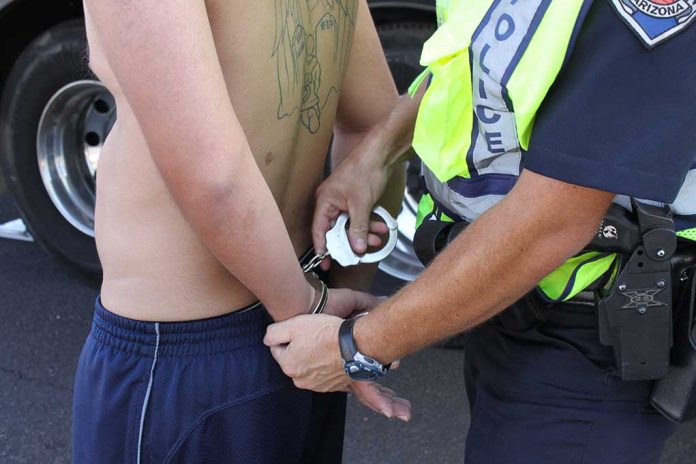 (USNewsBreak.com) – Crimes involving children are utterly unacceptable in our world. When they involve sexual abuse, there is no other conceivable solution outside of putting someone behind bars for a very long time. That's exactly what happened to Lorenzo Johnson of Indiana.
The 33-year-old registered sex offender originally received a conviction for sexual abuse of a minor in 2009. Law enforcement agents recently caught Johnson again, laying charges against him that stemmed from a lengthy investigation into his activities online.
The predator used a fake Facebook account to contact cash-strapped women who had access to small children. He then used their financial situations to his advantage, convincing them to send him pictures of child sexual abuse in exchange for money.
Using a fake Facebook profile, he targeted a certain type of woman and then waited for them to send explicit images. https://t.co/aID9ZNh1wL

— Newsweek (@Newsweek) August 18, 2021
Three of his targets complied.
On August 16, a federal jury convicted Johnson on five counts across three distinct crimes, including:
Conspiracy to produce explicit content involving children
Distribution of explicit content involving children
Felon in possession of a firearm
The women who sent the pictures also face charges.
Johnson's sentencing is set for December 17. He could receive a prison term of 25 to 180 years for the crimes.
Law enforcement agencies say the internet makes it incredibly easy for criminals to exchange sordid and illegal photos. This is leading to an intense increase in video and images of child abuse. Tragically, the US is one of the largest producers of such imagery in the world. Yet, these crimes are also hard to detect and prosecute. By capturing those who take part in them, our law enforcement makes the world a little bit safer.
Copyright 2021, USNewsBreak.com