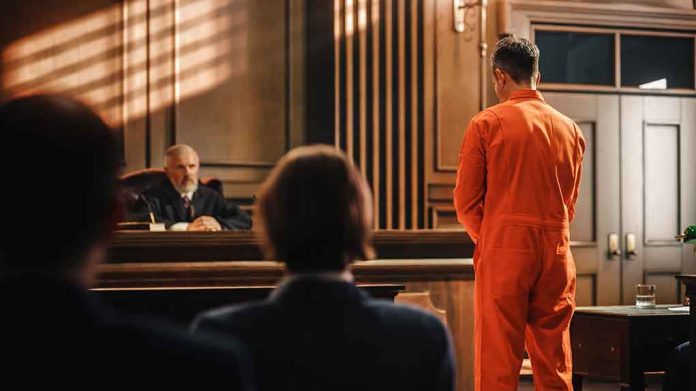 Congressman TARGETED – Man Pleads Guilty To Sick Threats
(USNewsBreak.com) – An Oklahoma man awaits sentencing after pleading guilty to threatening and stalking a United States congressman. According to a statement from the US Attorney's Office Northern District of Oklahoma, Keith Charles Eisenberger, 39, admitted to several charges involving Rep. Kevin Hern (R-OK) and his family. The agency tweeted a statement firmly admonishing the man's behavior and warning others that such types of action will have consequences.
Keith Eisenberger was known for showing up uninvited to political events & attempting to get close to politicians. Today, he pleaded guilty for cyberstalking & making multiple threatening statements regarding U.S. Representative Kevin Hern & his family. https://t.co/JCI8GEW8Vu pic.twitter.com/sq7u65fvbT

— U.S. Attorney NDOK (@USAO_NDOK) August 10, 2022
Eisenberger had a knack for working his way into the world of politics, earning a reputation for crashing events and trying to "get close to politicians," according to the DOJ press release. His experience with Hern, however, was anything but friendly. The plea statement says he began interacting with the congressman in 2018, adding that court documents show a history of growing violent behavior from there.
The threats grew increasingly worse for almost four years. By the time the guilty man finally stood before a judge, he'd escalated to the point of warranting federal charges. The defendant posted videos online talking about kidnapping the congressman and his family. At one point he called for the "resignation, death, or expulsion" of Hern.
Ultimately, Eisenberger will do time for threatening to kidnap Hern and his spouse, as well as cyberstalking them.
Copyright 2022, USNewsBreak.com