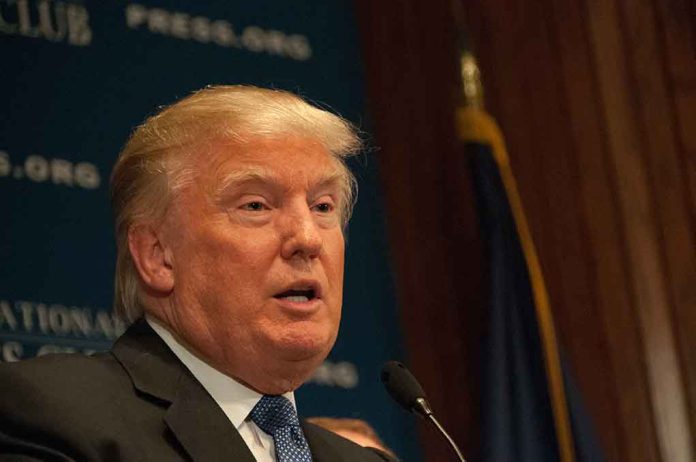 (USNewsBreak.com) – Threatening the life of a sitting president or any of his successors is defined as a felony under Section 18 of U.S. Code 871. It also just happens to be a crime the Secret Service and other authorities take extremely seriously. It looks like one New York man learned this important lesson the hard way after his words came back to haunt him.
An unsealed court document from January 10 accuses Thomas Welnicki of threatening to kill a former president. The Rockaway Beach man allegedly made statements to the Secret Service and the US Capitol Police on many different occasions, each time suggesting he wanted to kill or harm former President Donald Trump in some way.
New York man criminally charged with threatening to kill Trump: https://t.co/vWwGsBPEkI pic.twitter.com/X97TzCUArt

— Newsmax (@newsmax) January 11, 2022
US Capitol Police conducted an in-person interview with Welnicki in July of 2020. At the time, Welnicki reportedly said he would "take [Trump] down" if he lost the election and failed to leave office. Then, Welnicki allegedly left voicemails on the Secret Service's telephone line on January 4, 2021, in which he threatened to kill Trump and at least 12 of his supporters.
According to reports, Welnicki yet again called his local Secret Service office around September 24 and November 8. He identified himself and continued to threaten the former president and his congressional supporters, eventually asking on December 2 for information on forming a protest at the Trump residence. The 72-year-old also claimed a new civil war was about to occur.
Welnicki's comments over the course of the last year and a half include a statement about easily obtaining guns and an expression of hope that God would somehow intervene by taking out the former president. He said he didn't want to hurt anyone but felt that was the only way to prevent fascism.
Welnicki also reportedly accused an unnamed individual of placing a $350,000 bounty on Trump's head. It appears he consistently taunted the police to arrest him, until they eventually complied.
Welnicki appeared in court via video on January 10. The judge overseeing the case issued a $50,000 bond and released him back to his brother with a GPS monitoring device and a strict curfew. He must also undergo court-mandated mental health and alcohol abuse treatment.
Copyright 2022, USNewsBreak.com