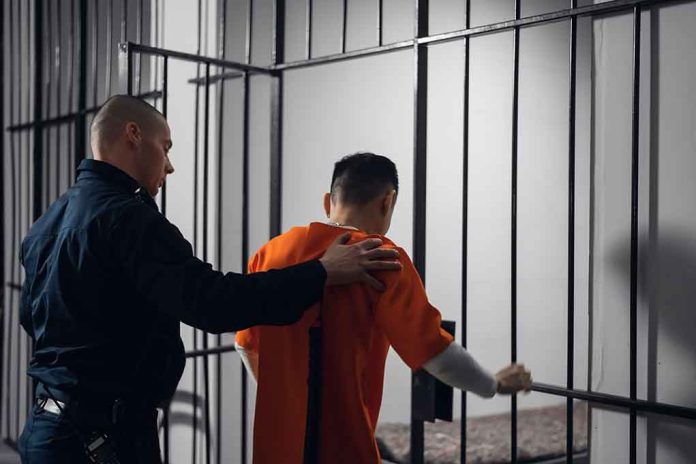 (USNewsBreak.com) – Mass shootings are, unfortunately, becoming increasingly common these days, and the criminals who carry out these atrocious acts often look for big events to make an impact. In November 2021, Darrell E. Brooks Jr. carried out one such attack during the Waukesha Christmas parade. On July 4, 2022, a gunman opened fire during an event in Chicago. One man in New York allegedly had ideas about targeting law enforcement during a St. Patrick's Day parade this year.
The Background
On Friday, March 17, federal authorities arrested Ridon Kola, a 32-year-old man from Yonkers, under suspicion of making threats against officials. He was allegedly threatening to carry out an attack on Saturday in an area where the city's parade was taking place. According to the New York Post, authorities claim he messaged the Yonkers police department directly with a horrifying message: "I will crucify Yonkers cops and their bosses all along McLean Ave. It will be a horror scene," he signed off saying "Allahu Ekberr," an Islamic phrase that translates to "God is most great."
This wasn't Kola's first message of the sort, however. He had reportedly posted similar threats on the police department's social media site in 2021. Authorities have previously questioned the man after receiving a heads-up about alarming posts from Kola that also threatened Mayor Mike Spano. At that time, he told law enforcement he wasn't serious and had no intention of following through. He was let off with a warning.
The suspect has also expressed support before for ISIS on his Instagram account, saying, "The real terrorists and thieves is [sic] the American."
Kola's neighbors described him as a normal, quiet guy, "never creepy."
The Arrest
Due to the nature of the most recent threats and his penchant for showing support to a terrorist organization, authorities took Kola into custody. He was charged with making threatening interstate communications. If he's convicted, he faces up to five years in prison.
Mayor Spano spoke out after Kola's arrest, saying that the parade would be safe to attend and that arresting the suspect was an act of precaution. According to NBC 4, he said, "most of the times [sic] these things don't pan out, but we have to be vigilant and we have to be 100 percent."
Commissioner Christopher Sapienza echoed the sentiments, thanking the law enforcement agencies for working together to address and neutralize the concern.
The St. Patrick's Day parade went off without a hitch, and hundreds of residents joined in on the festivities as they do each year.
Copyright 2023, USNewsBreak.com