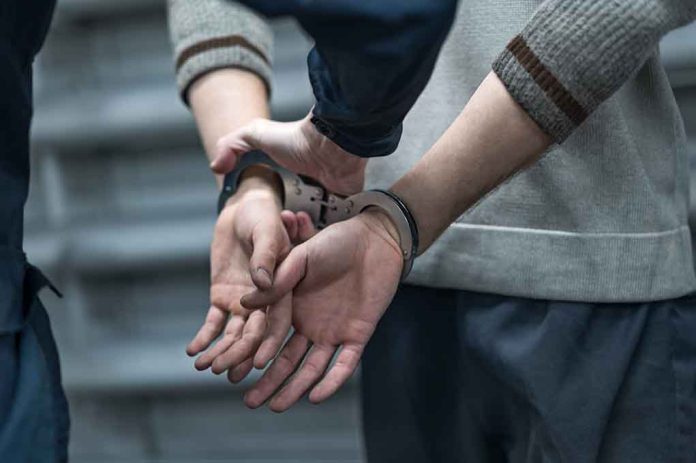 Child Predator TAKEN DOWN – 80 Children Involved!
(USNewsBreak.com) – Fox 40 reported the Sacramento County Sheriff's Office arrested Demetrius Carl David for committing lewd or lascivious acts with children under 14. Investigators explained they suspect the man has over 100 victims who he contacted to make pornographic videos. The children are between the ages of 6 and 13.
California Sheriffs Arrest Man Who Allegedly Groomed 80 Children Into Creating Child Pornography https://t.co/AoIRpu3Vwe pic.twitter.com/f7peri9MQB

— Daily Wire (@realDailyWire) April 28, 2022
The Sheriff's office became involved after receiving a tip from the National Center for Missing and Exploited Children. They discovered an account they allege Davis created, where he pretended to be a female named Lizzy. He would use it to contact children. They also say he made other accounts on social media to connect with minors.
Once he began talking to the children, he would use sexual language and topics. He also sent them pornography showing children. Eventually, he would ask the child to make a pornographic video for him. Davis allegedly participated in these activities from the end of 2020 to the end of 2021. The victims were from 24 different US states, and authorities believe they may have found up to 15 more in other countries.
Sergeant Rod Grassmann posted a video on YouTube announcing the arrest. He explained about a search of Davis' home and the information they have on the suspect.
Grassmann also warned parents to check their children's devices for suspicious activity that may relate to this case. He advised anyone who finds potential evidence to contact the Internet Crimes Against Children task force.
Copyright 2022, USNewsBreak.com