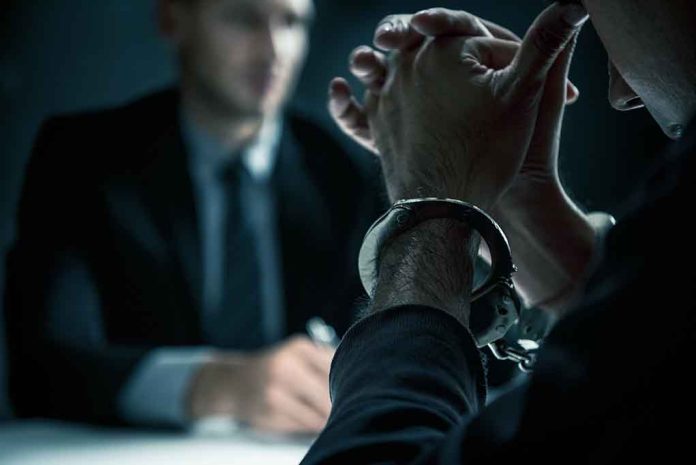 (USNewsBreak.com) – There's been a lot of focus recently on Chinese spies in the United States working on behalf of the People's Republic of China (PRC). In April, the DOJ announced it had arrested two New York City residents who were accused of running a Chinese police station — a branch of the Ministry of Public Security (MPS) — in Manhattan. Now, authorities have arrested another man they believe is working on behalf of China.
On Tuesday, May 9, federal authorities took Litang Liang of Boston, Massachusetts, into custody on suspicion of being a spy for the PRC. They allege that from 2018 through at least 2022, he turned over significant amounts of information on residents and businesses in the city. He reportedly communicated the information over WeChat, a Chinese messaging system that stores its communications on servers outside the US.
According to the indictment, Liang has been charged with acting as an agent of a foreign government without notice to the attorney general and conspiracy to act as an agent of a foreign government.
Alleged Chinese agent arrested in Boston, released on bail

Litang Liang, a 63-year-old Boston resident, was arrested on May 9, the same day the U.S. District Court indicted him for targeting dissidents living in the Massachusetts city on behalf of the CCP. #China #PRC… pic.twitter.com/ZaE2oH86Bp

— Spotlight on China (@spotlightoncn) May 14, 2023
The indictment lists several dates of incidents Liang was purportedly involved in, from organizing pro-reunification rallies to counterprotests for pro-democracy dissidents and sending information to PRC officials about those involved. Specifically, they claim he reported those involved in the Hong Kong Rally to the PRC and was instrumental in establishing the New England Alliance for the Peaceful Unification of China (NEAPUC). Liang is also accused of engaging in recruiting efforts, sending a list of possible persons to be trained by the MPS.
The suspect pleaded not guilty to both charges against him and was released on a $25,000 bond. He's being electronically monitored and is forbidden to leave the state of Massachusetts or have contact with the PRC and the New England Alliance for the Peaceful Unification of China.
If convicted, Liang faces up to 15 years behind bars.
Copyright 2023, USNewsBreak.com