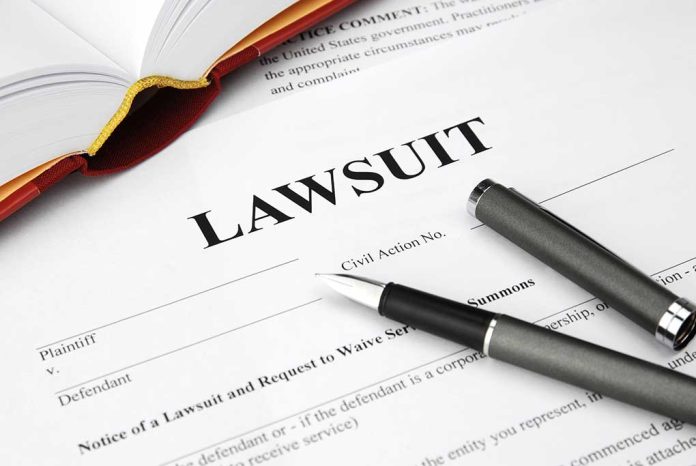 Rock Band SUED – But It Doesn't Pan Out How the Accuser Hoped
(USNewsBreak.com) – The lawsuit over Nirvana's 1991 cover for "Nevermind" once again ended in favor of the band. The naked baby depicted in the album image, Spencer Elden, sued the former band members, along with Kurt Cobain's estate and his widow, calling the piece child pornography and claiming the picture's use has harmed him as an adult.
The judge stated the statute of limitations expired because Elden, who is 30, had only 10 years after turning 18 to file a lawsuit. However, Elden hasn't given up just yet. He is appealing the court's decision, according to his lawyers.
The man who was pictured as a baby on the cover of an iconic Nirvana album has lost a lawsuit accusing the grunge rock band of child pornography. https://t.co/EJO6Z9Cw5d

— CBS News (@CBSNews) September 6, 2022
District Judge Fernando Olguin had already dismissed the case in January, when Elden's attorneys did not file a response to the defendants' request to throw out the lawsuit. The band claimed the plaintiff had the cover tattooed on his body, appeared on TV parodying the picture, and sold signed copies of it on eBay. They say his profiting off the album makes his claims a moot point. Olguin did not rule on the arguments but only the procedural misstep by Elden's team.
After that order, the man refiled his case, which is why it went back to court. However, Judge Olguin's September 2 dismissal was with prejudice, which means refiling is not an option.
Still, Elden's legal team took the case to the 9th Circuit Court of Appeals, saying the district judge made an error in interpreting the law. They claim the re-release of "Nevermind" for its 30th anniversary in 2021 restarted the time clock for filing, giving him 10 more years under Masha's Law.
Copyright 2022, USNewsBreak.com