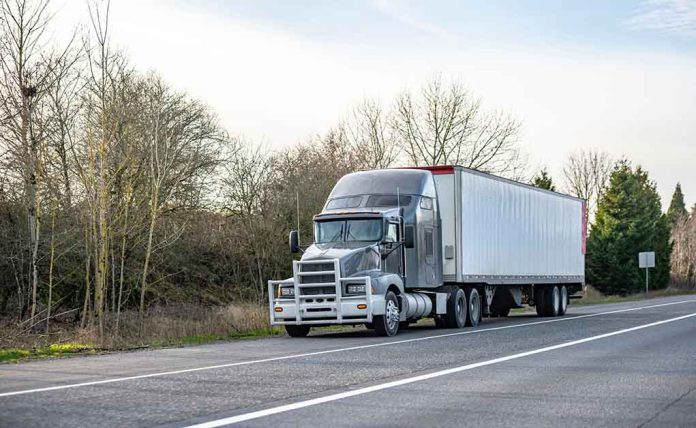 Human Smuggler CONFESSES – Here's What He Did
(USNewsBreak.com) – Smuggling people across the southern border from Mexico is a dangerous undertaking. A good example is a case in San Antonio involving the deaths of 53 immigrants who suffocated in the back of a truck back in June 2022. Jose Luis Vega-Arzate was lucky enough not to lose any lives when he recently tried to move 85 illegals into the country, although he didn't get far. The man pleaded guilty to the crime on July 22.
On May 11, US Border Patrol pulled Vega-Arzate's semi-truck aside for an inspection, which is a routine operation. Due to his behavior, which officials described as nervous, the agents pulled a dog onto the scene for a more thorough look. The K9 alerted to a problem, which led to the discovery of the migrants locked in the back of the vehicle.
As an illegal immigrant himself, Vega-Arzate reportedly needed the gig to pay the $8,000 he owed when smugglers brought him across the border. He didn't have proper licensing to drive the big rig nor any training in transporting people. Those instructing his movements told him to keep moving and avoid stopping the semi as the lack of airflow could kill the occupants.
Senator Ted Cruz voiced his thoughts of the situation on Twitter.
'Mexican man 'smuggled 85 migrants in tractor trailer through the US-Mexico border region to settle $8,000 debt owed for his OWN illegal crossing'

Biden is completely blind to the narco slave trade taking place at our southern border.#BidenBorderCrisishttps://t.co/PMKHV5oLgj

— Senator Ted Cruz (@SenTedCruz) July 27, 2022
The 31-year-old will return to court on October 20 for sentencing on the crime of conspiracy to transport undocumented aliens for financial gain. According to the DOJ's press release, he could receive up to 20 years for the crime.
Copyright 2022, USNewsBreak.com