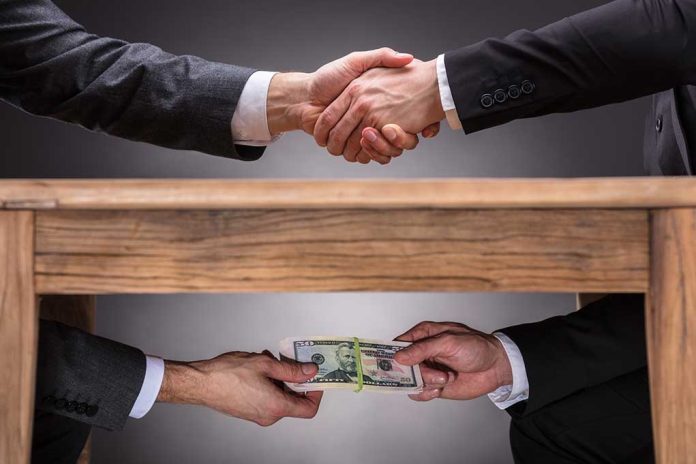 (USNewsBreak.com) – Undercover officers have a difficult job. They need to be on the pulse at all times in an effort to prevent crimes from taking place. Undercover agents recently foiled a murder-for-hire plot in which a husband was allegedly planning to have his estranged wife killed.
On Wednesday, January 18, the US Attorney's Office for the District of Massachusetts issued a press release detailing charges against 46-year-old Mohammed Chowdhury. The man allegedly hired someone to murder his wife in November 2022, but that individual ran off with his money. When he reportedly sought advice from someone else, they tipped off law enforcement, which then got involved.
Over the course of two months, Chowdhury met with the undercover agents, who posed as contract killers, to discuss and create the plot to murder not just his wife but also her boyfriend, for whom she had left the accused. He was adamant that the crime did not connect back to him, according to the press release, saying, "No evidence from like, you know, that, uh, I did something, you know?" To further the plot, Chowdhury provided the undercover agents with information about the targets and their images. He was reportedly upset that his wife was denying him the opportunity to see his children.
The agreed-upon price was $8,000 total, $4,000 per murder. When Chowdhury met with the agents to give them a $500 deposit on Tuesday, January 17, he was met with handcuffs instead.
The 'contract killers' had been federal agents all along and Mohammed Chowdhury left their meeting in handcuffs, officials say. https://t.co/RJHFxk37gs

— ABC News (@ABC) January 19, 2023
Several law enforcement agencies are credited with helping to arrest Chowdhury, including the Boston Police Department. Now, the suspect faces a single count of murder-for-hire and is being held until his detention hearing. If he's convicted of the crime, he faces up to 10 years in prison plus supervised release and a potentially hefty fine.
Copyright 2023, USNewsBreak.com