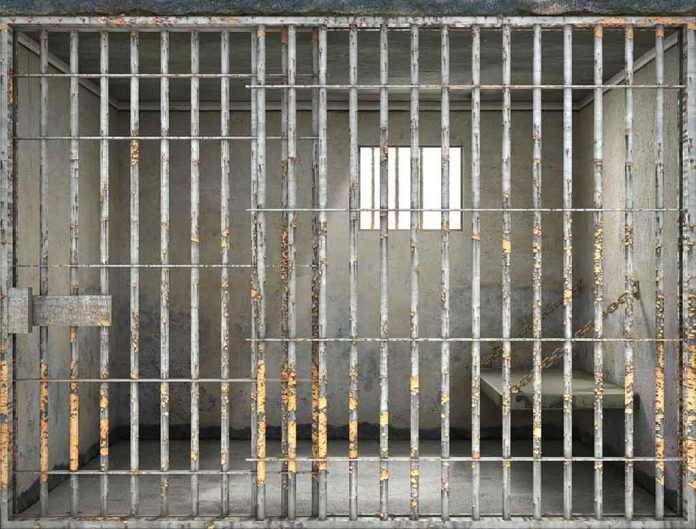 Would-Be Assassin SHOCKED – His Victim Lives
(USNewsBreak.com) – On August 12, a 24-year-old New Jersey man, identified as Hadi Matar, allegedly stabbed 75-year-old Salman Rushdie while he was on stage in Chautauqua, New York. The author was taken to a Pennsylvania hospital, where he continues to recover from severe injuries. The accused attacker is now speaking out about the incident.
Matar spoke to the New York Post in a jailhouse interview the news site published on August 17. The inmate said he was "surprised" his alleged victim survived the attack and noted he was inspired to assault the author after seeing a tweet about the event.
The accused explained that he didn't believe Rushdie was a "very good person," adding that the New York Times bestseller "attacked Islam."
The author had been a target of Iran for decades. In 1989, former Iranian supreme leader Ayatollah Ruhollah Khomeini, who is now deceased, issued a fatwa (order of death) against him. Rushdie had angered the oppressive regime with his book, "The Satanic Verses," which many Muslims think is about the Prophet Muhammad. Matar refused to say whether that may have inspired him to attack the author. He did, however, admit he hadn't read the whole book — only "a couple pages."
Hadi Matar, who stabbed Salman Rushdie, says of former Iranian Ayatollah Khomeini: "I think he's a great person."

On Rushdie's book, The Satanic Verses: "I read a couple pages. I didn't read the whole thing cover to cover."https://t.co/W7naTqSpJU

— Rita Katz (@Rita_Katz) August 18, 2022
Rushdie is reportedly recovering well from his injuries. A week after the attack, he is awake and speaking. Matar has pleaded not guilty to attempted second-degree murder and assault.
Copyright 2022, USNewsBreak.com