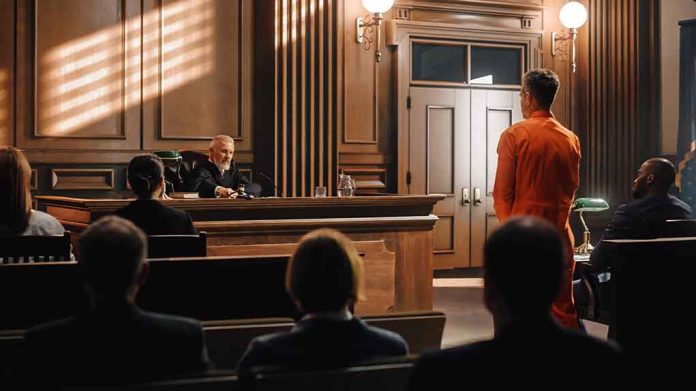 NOT GUILTY Plea – Suspect Makes His Decision!
(USNewsBreak.com) – Nichola John Roske told a federal court in Maryland on June 22 that he isn't guilty of trying to assassinate US Supreme Court Justice Brett Kavanaugh. The grand jury returned the indictment on June 15 after Roske told law enforcement he had a plan to kill the justice. The suspect had traveled from California after reportedly becoming enraged about the Texas school shooting and the Supreme Court leaked abortion opinion.
The man who allegedly planned the assassination attempt on Supreme Court Justice Brett Kavanaugh over Roe v. Wade has pleaded not guilty. https://t.co/2MZ8xE1g3v

— Breitbart News (@BreitbartNews) June 23, 2022
Authorities say at the time of his arrest, Roske had weapons, including a firearm, and other criminal items on him to facilitate his assassination plot. He admitted he found Kavanaugh's address online. When the man was outside the justice's home, Kavanaugh and his family were there. US Marshals were also present at the residence as part of enhanced security measures. They saw Roske exit a vehicle, but he walked away without doing anything criminal.
After the incident, White House Press Secretary Karine Jean-Pierre stated President Biden "condemns the actions," adding that any attempts to intimidate, harass, or threaten a public official "have no place in our society."
Roske has been in custody since June 8. His jury trial will begin on August 23. He faces charges for the attempted murder of a US justice. If convicted, Roske could spend the rest of his life in prison.
Copyright 2022, USNewsBreak.com