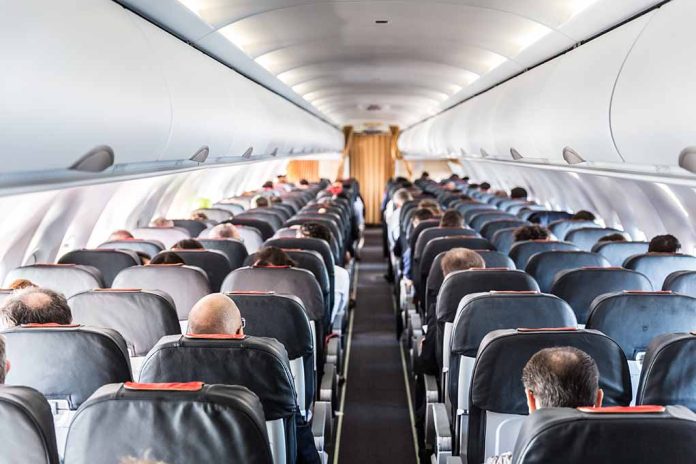 (USNewsBreak.com) – The brain baffles even the most educated and experienced neurologists and neurosurgeons. Brain injuries can alter a person in many ways, and such an injury could come into play in a recent federal assault case.
On October 27, 20-year-old student Brian Hsu hit a crew member on an American Airlines flight. The attendant had asked Hsu to sit down and put on his seatbelt per the "fasten seatbelt" sign. This request somehow set the man off, and he elbowed her before punching her in the face.
Man who allegedly hit flight attendant suffered brain injury in NYC attack: report https://t.co/sBpsibHJcX pic.twitter.com/e5EcwlqPlc

— New York Post (@nypost) November 3, 2021
After the incident, details came to light about a brain injury the young student had suffered the previous month while in Union Square West in New York City. He was returning to his home following the injury, after undergoing brain surgery. His mother, who was on the flight with him, said the damage to his brain had made him more anxious.
Hsu claims he didn't hit the flight attendant. He said she ran into his hand, and it was a complete accident. The woman suffered a concussion and a broken nose.
Hsu faces federal charges for assault and interference with a flight crew. Magistrate Judge Autumn Spaeth released him on a $10,000 unsecured bond and ordered a mental health evaluation. His next hearing date is November 15. It's unclear whether he will stick to his claims of the incident being an accident or if he may try using his brain injury as a defense.
Copyright 2021, USNewsBreak.com