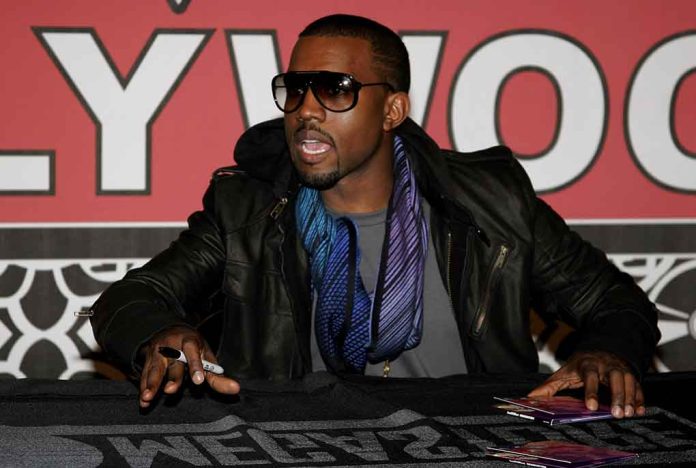 Ye, Formerly Known as Kanye West, Reportedly Buying Parler
(USNewsBreak.com) – Parlement Technologies, owner of the conservative Parler social media app, announced a deal to sell the platform to Kanye West, who now goes by the name Ye. The move comes amid controversy surrounding comments the performer has made.
The Deal
The Parler Twitter account announced the deal in a public Twitter post, saying the company had "entered into an agreement" with Ye. The account also noted Parlement Technologies CEO George Farmer's statement that the takeover by the rapper would be good for free speech and preventing infringements on the Right. He also said it would "change the world." There have been no additional details about the arrangement.
However, Ye did speak to Bloomberg about his plans, saying he made the decision to buy Parler because he believes other platforms are two restrictive. He said Parler is a place for "people who have been bullied by the thought police" to say what they want. He also reportedly told Bloomberg he was planning to meet with President Donald Trump and invite him to join the platform.
Parlement Technologies is pleased to announce that it has entered into an agreement in principle for Ye, formerly known as Kanye West, to acquire the Parler platform. The acquisition ensures Parler a future role in creating an uncancelable ecosystem where all voices are welcome. pic.twitter.com/KXdhV71prl

— Parler (@parler_app) October 17, 2022
The Timing and Controversy
The revelation of the purchase comes after Instagram and Twitter froze out Ye on October 9. Both platforms locked his accounts after he made statements they said violated their terms of service. Neither company said how long they would prevent him from posting.
Ye reportedly made a threat on Twitter to go "death[sic] con 3 on JEWISH PEOPLE." He also spoke about how the religious and ethnic group blacklisted him because he didn't support their agenda. Unsurprisingly, he took a lot of heat with accusations of anti-Semitism.
Making headlines for his comments is nothing new for the rapper. Ye is very public about his opinions, which helps keep him in the news even when he isn't making records. He once said slavery was a choice. Most recently, he made news when he attended Paris Fashion Week wearing a shirt saying, "White Lives Matter." He has also been outspoken against COVID-19 vaccinations.
Ye has also been making headlines for almost two years due to his divorce from Kim Kardashian. The couple had many public interactions on social media and allowed their relationship's ups and downs to play out in front of everyone.
A Struggling Platform
Parler came on the scene in August 2018 but experienced nominal growth compared to other platforms. In 2020, it started to take off, but when the January 6th incident happened at the Capitol, Parler lost its hosting and went offline for a time. Could Ye's popularity and connections give the social media outlet what it needs to get a foothold? What do you think of the performer's decision to buy the platform?
Copyright 2022, USNewsBreak.com