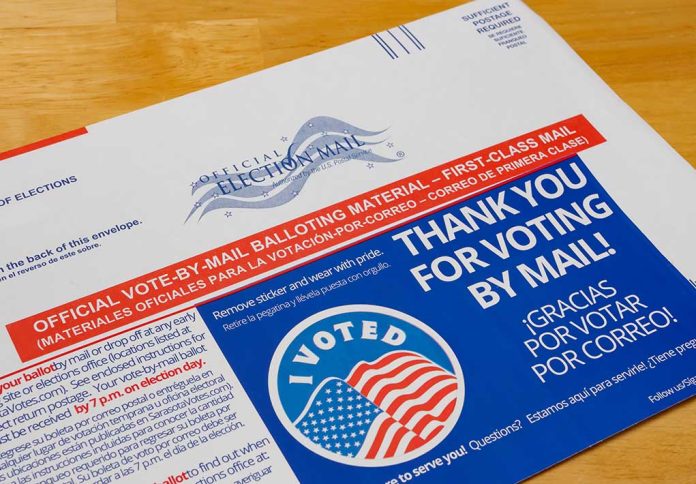 Supreme Court Tosses Lower Court Decision on Mail-In Voting
(USNewsBreak.com) – The US Supreme Court heard a case out of Pennsylvania concerning the state's mail-in voting law on October 11. According to the Pennsylvania Department of State, every mail-in ballot must include a voter's declaration on the outside envelope with a signature and date. Absentee votes are invalid without the completion of this requirement.
But a lawsuit in a lower court dismissed the rule requiring a date. Now, the high court's decision has reversed that, essentially reviving the mandate to include it. However, not everyone agrees with this interpretation.
The Legal Matter
The case stemmed from the 2021 judicial election in Lehigh County when election officials counted undated ballots and swung the results in favor of a candidate. Officials didn't seek to change the outcome of that race. Instead, the plaintiffs' aimed to clarify the rule for the upcoming election cycle.
The US Supreme Court voted 7 to 2 to vacate the 3rd US Circuit Court of Appeals ruling allowing ballot envelopes without dates. The circuit decision required the state to count ballots even if envelopes had no dates because it considered the issue irrelevant to making the vote legal. However, the High Court advised the lower one in their order to declare the case "moot."
Justice Sonia Sotomayor and the Court's newest member, Justice Ketanji Brown Jackson, dissented, saying they wouldn't have heard the matter. But, Justice Samuel Alito previously said by the time the Court agreed to take the case, leaving it untouched could have negative consequences for the November midterm elections. He felt this required them to step in and address the situation to provide clarification.
Looking Ahead
The PA Department of State tweeted that the decision by the SCOTUS will not impact how the state handles mail-in ballots in the November election. It will reportedly adhere to the ruling from the Commonwealth Court and instruct all election officials to do the same — to allow the counting of ballots without dates.
However, the Supreme Court decision has created some uncertainty about these election laws and how they should be addressed. While some are not concerned about the need for dates on ballots, others are staunchly in support of them. For instance, according to CBS News, PA House Republican Caucus spokesman Jason Gottesman said ballots need to be dated and he wants to see the state make improvements so the processes are clearer.
One report from The Philadelphia Inquirer suggested the legal battle may not be over for undated ballots, as the SCOTUS ruling failed to provide a solid answer regarding whether or not they should be counted. The report also pointed out that counties may or may not choose to follow the state guidance on the matter.
Do you think election officials should count undated mail-in ballots?
Copyright 2022, USNewsBreak.com