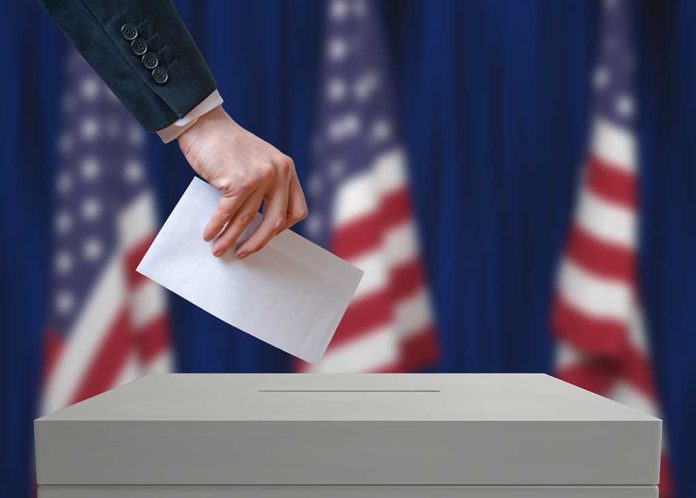 GOP Leader To Be REPLACED – He Lost!
(USNewsBreak.com) – After a campaign wrought with negative news headlines exposing questionable behavior, Representative Madison Cawthorn (R-NC) lost his primary bid on May 17. State Senator Chuck Edwards won the Republican nomination in a close race. Edwards managed to beat Cawthorn by only 2%.
Madison Cawthorn Concedes Primary Against GOP State Sen. Chuck Edwards https://t.co/e32KIw33iC pic.twitter.com/QWd7FrcifQ

— DailyCaller Politics (@TheDCPolitics) May 18, 2022
Cawthorn was running for reelection after serving one term in the US House of Representatives for the 11th Congressional District. He had the backing of former President Donald Trump, but that wasn't enough to propel him to victory. It's notable that Cawthorn has faced multiple issues since March.
The News & Observer reported on May 18 that Cawthorn's issues began when he referred to Ukrainian President Volodymyr Zelenskyy as a thug. He then reportedly appeared on a podcast where he accused fellow members of Congress of inviting him to use cocaine and take part in orgies.
After that, he had legal issues, including being caught with a gun in an airport for the second time and driving with a suspended license. The latest scandal to rise was a leak of old photos by Politico that showed him in lingerie.
Should voters have given the 26-year-old a second chance, or did they get it right in choosing a more experienced politician to run in the midterms?
Copyright 2022, USNewsBreak.com