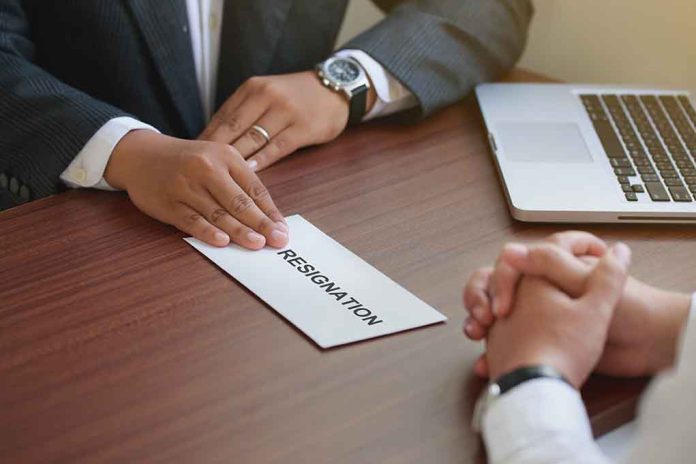 (USNewsBreak.com) – New York's lieutenant governor, Brian Benjamin, resigned on April 12 after federal authorities took him into custody on charges of falsification of records, bribery, and fraud. Governor Kathy Hochul issued a statement on April 12 to say she had accepted Benjamin's resignation, which would take immediate effect.
Democrat lieutenant governor of New York resigns after being indicted on bribery charges https://t.co/OlRBVM8bnT

— TheBlaze (@theblaze) April 13, 2022
Also, on Tuesday, the US Department of Justice (DOJ) announced the case against Benjamin. The DOJ alleges he abused his authority by moving a $50,000 state grant to a real estate developer who donated to his campaign for lieutenant governor. He was a state senator at the time. Authorities say he forged records and made false statements to cover his actions.
US Attorney Damian Williams remarked that his office and its law enforcement partners would pursue this case. He wanted to ensure politicians understood they couldn't put their own interests above those of the public without facing prosecution. FBI New York Assistant Direct-in-Charge Michael J. Driscoll explained that the lieutenant governor intentionally tried to bypass the fair system in place for campaign contributions, which is illegal.
Governor Hochul didn't give any commentary except to say he could not serve while going through the court. She promised the people she would continue working to ensure they could feel confident in their government.
Benjamin pleaded not guilty to all counts against him.
Copyright 2022, USNewsBreak.com