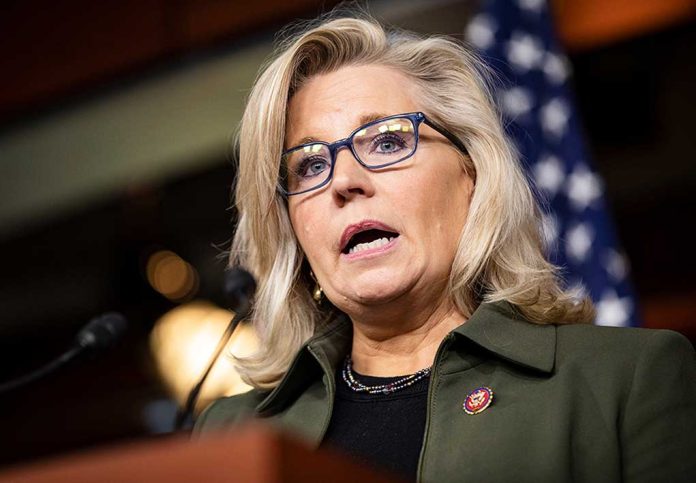 Liz Cheney May Only Have ONE Way Out
(USNewsBreak.com) – Representative Liz Cheney (R-WY) went against a significant portion of the party when accepting her position on the January 6 Select Committee. Cheney used to be at the top of the GOP as the daughter of former Vice President Dick Cheney. But her actions against Donald Trump and choice to serve on the committee against him have brought extreme backlash from the Republican party, which she needs on her side to seek reelection this fall. According to a new Bloomberg report, the only chance for a win may be if she can get Democrats to vote for her.
Liz Cheney's home state of Wyoming has turned on her for crossing Trump. Now her chances of being re-elected lie in the hands of Democrats switching sides https://t.co/6oyKdZ4J41

— Bloomberg Politics (@bpolitics) June 21, 2022
According to a May poll from The Club for Growth, Cheney's opponent, Harriet Hageman, is leading by 30 points to win the Republican nomination in Wyoming. Hageman, an attorney, has the backing of former President Donald Trump. Meanwhile, Cheney is struggling to get support within the GOP.
The Republican National Committee censured the rep for her involvement on the January 6 committee in February. In May 2021, GOP representatives voted to remove her from leadership in the House. In January, the Wyoming Republican Party, which also censured the congresswoman, released a statement saying most people will vote for someone else in the upcoming election.
Bloomberg suggests her only chance to pull out a win is to hope for votes from the state's left-leaning Wyomingites. The state is largely Republican, which could make the strategy a lofty goal.
Copyright 2022, USNewsBreak.com