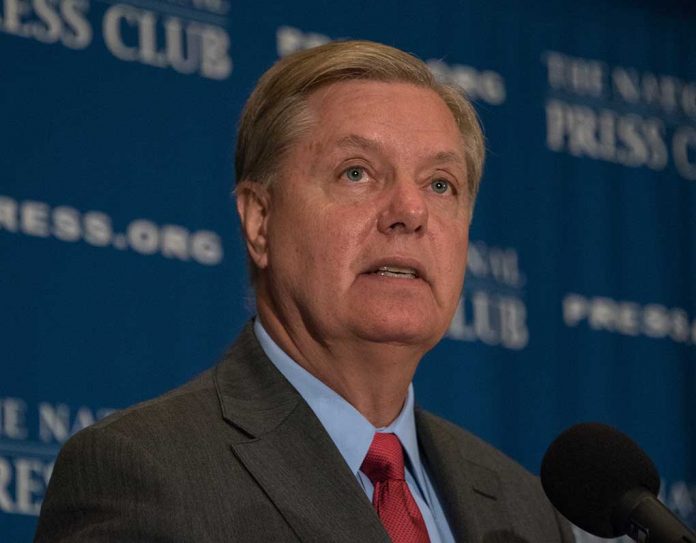 (USNewsBreak.com) – The situation in Afghanistan is boiling over. There's no doubt the move to withdraw troops went horribly wrong, but what happens next?
On August 19, Senator Lindsey Graham (R-SC) had a strong message about Biden removing troops from Afghanistan on CBS's Face the Nation. The senator was direct in saying he feels the US is in for a "parade of horribles," and the president's decisions have most certainly set the stage for an attack on US soil comparable to 9/11.
"#WorldNews Story: Lindsey Graham: Biden Sets Conditions For Another 9/11 #News": https://t.co/J7wtXowq4r

— Global News Report (@robinsnewswire) August 29, 2021
Graham went on to say the US should never recognize the legitimacy of the Taliban. He further said the president needs to see consequences for his actions.
Despite Biden's goal of ending the war in Afghanistan, the senator says the situation has only gotten worse. According to him, he president has started a "new chapter" of the conflict, one with potentially devastating effects.
Graham says the president created a safe haven in the Middle Eastern nation where ISIS can flourish and grow to immense power. He was vehement about the mistake of leaving behind allies and citizens to become hostages of terrorists.
He pointed out Biden's efforts against ISIS-K for the bombing that took the lives of 13 service members isn't enough to stop the horrors the terrorists have set in motion.
The senator added to his remarks by saying he believes everything that has happened is a direct result of the president's bad decision-making and complete disregard for the advice he received.
Does Graham have some valid points? Did the president lead us into another war that will be even deadlier than the ones before it?
Copyright 2021, USNewsBreak.com